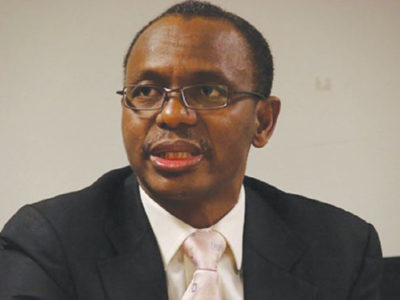 The Kaduna State Government said it had trained 500 English teachers in secondary schools as part of ongoing efforts to strengthen proficiency for the teaching of the subject.
Malam Idris Aliyu, the Deputy Director of Schools in the Ministry of Education, Science and Technology, made this known in Kaduna on Friday.
According to him, the training is part of the state government's effort to improve the quality of teaching and learning in schools.
Aliyu described improving teachers' capacity as key to ensuring quality teaching and learning in schools, stressing that "teachers cannot give out what they do not have.''
He added that the state needed quality teachers to be able to provide sound education to students and effectively prepare them for tertiary education so that they could contribute to development in the future.
"Just last two weeks, the government has concluded training for 60 technical teachers on practical skills and yesterday, 500 English teachers concluded a weeklong training on English proficiency.
"The cardinal principle of this administration is on education.
" This explained the ongoing massive infrastructural development and teachers' capacity building in the education sector," Aliyu said.
The Executive Chairman, Universal Education Board, Malam Nasir Umar, told NAN that the state government would not relent on its effort to ensure quality in the education system.
Umar said that training and retraining of teachers were the only way to equip teachers with modern techniques for effective teaching.
"We have conducted series of training last year and we are still training our teachers.
" I assure you that we will continue to train until all subjects are covered and every teacher is rebranded with new skills, "Umar said.
Mr Grace Caleb, a facilitator with the Teacher Development Programme, had told NAN at the close of the training that strengthening English teachers' proficiency would improve their communications skills and enable them communicate better.
She described English as a crucial vehicle in teaching other subjects, adding that there would be better learning outcomes if all teachers are proficient in English.
Habiba Mansur, one of the beneficiaries and an English teacher with Government Secondary School, Angwan Sarki, Kaduna, thanked the state government for the effort, saying she had learnt a lot.
"I have learnt how to better express myself, how to communicate with my student in class and how to better pass the message across, '' he said.
Similarly, another beneficiary, Mr Musa Kumai, described the training as "awesome.''
Kumai, who teaches English at Rimi College, Kaduna, said the training had improved his ability to effectively teach his students with great outcome.