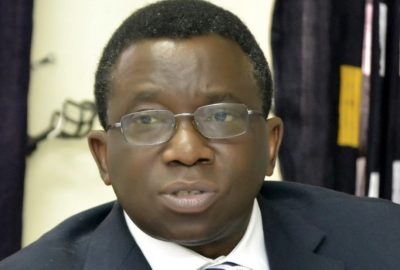 The Minister of Health, Prof. Isaac Adewole, has congratulated Muslim faithful on the celebration of the Eid – el-Kabir, urging them to promote religious harmony, peaceful co-existence and tolerance.
The minister in his Eid-el-Kabir message signed by his media aide, Samson Owoyokun, said religious harmony, peaceful co-existence and tolerance were core prerequisites for the unity and development of the country.
"I implore all our brothers and sisters of the Islamic faith to reflect on the symbolic lessons of faith and obedience attached to the spiritual doctrine of sacrifice by Prophet Ibrahim many centuries ago.
"Also is its attendant blessings to mankind. We should apply same in our day to day activities and relationship with people,'' he said.
The minister urged Muslims to use the occasion to continue to pray for the peace, economic stability and development of Nigeria.
He also charged them to imbibe the virtue of praying for political leaders at all levels.
"In our quest to make Nigeria a safe haven medically, the Federal Ministry of Health under my watch has initiated pragmatic policies and laudable programmes aimed at championing healthy living for all Nigerians.
"This is irrespective of status, race, ethnic or religion. We have demonstrated the political will to achieving the Universal Health Coverage by our uncommon zeal and commitment to the revitalisation of our primary healthcare centres across the country,'' he said.
Adewole appealed to the people to reciprocate the good gestures by complying with basic etiquette of healthy living as well as strict adherence in maintaining a clean and safe environment.
He urged Nigerians to remain observant and report to the nearest medical facility to seek help and guidance on strange symptoms alien to their body system.