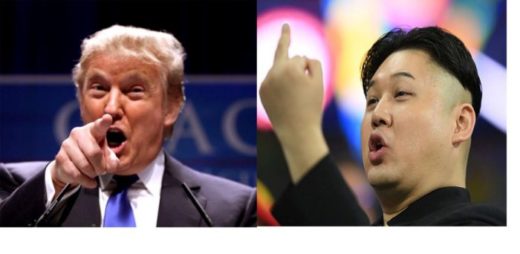 The US envoy to the UN has urged the Security Council to take the "strongest possible measures" against North Korea after its latest nuclear test.
"The time has come to exhaust all diplomatic means before it is too late," Nikki Haley told an emergency meeting of the council in New York.
She also warned countries which did business with the North that they were aiding their nuclear ambitions.
Reports suggest the North is preparing new test missile launches.
Ms Haley said North Korean leader Kim Jong-un had shown through his actions that he was "begging for war".
"War is never something the United States wants," she said. "We don't want it now but our country's patience is not unlimited."
North Korea is believed to have tested a nuclear bomb underground on Sunday. Estimates of its power range from 50 kilotons to 120 kilotons. A 50kt device would be about three times the size of the bomb that struck Hiroshima in 1945.
South Korea carried out live-fire exercises on Monday, simulating an attack on the North's nuclear test site.
"Only the strongest sanctions will enable us to resolve this problem through diplomacy," Ms Haley said.
"We have kicked the can down the road long enough. There is no more road left."
She was speaking after US President Donald Trump warned the US might consider stopping all trade with any country doing business with North Korea.
"The United States will look at every country that does business with North Korea as a country that is giving aid to their reckless and dangerous nuclear intentions," Ms Haley said.
The British ambassador to the UN, Matthew Rycroft, said direct talks with North Korea were only possible if Pyongyang stopped the escalation.
"Dialogue will always be our end goal but returning to dialogue without a serious sign of intent from Pyongyang would be a set-up to failure," he said. "North Korea must change course to allow a return to dialogue."
-BBC