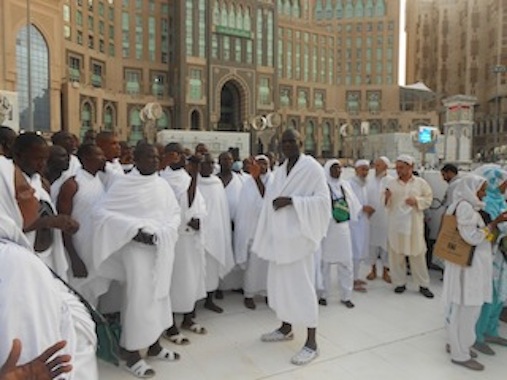 A total of 485 pilgrims from the Federal Capital Territory (FCT) on Wednesday departed King Abdulaziz International Airport, Jeddah for Abuja.
Also in the aircraft were 11 officials, transported in Flynas, a Saudi Arabian Airline with flight number XY7701.
Alhaji Abdullahi Saleh, the Commissioner in charge of Operations, National Hajj Commission of Nigeria (NAHCON), said the commission had concluded arrangements to ensure a hitch-free return of Nigerian pilgrims.
Saleh said Flynas would conclude its return flight on Oct. 2, while Medview would begin on Sept. 10 and finish on Sept. 25.
He added that Max Air would begin transportation of returning pilgrims on Sept. 9 and conclude on Oct. 5.
He advised pilgrims against carrying excess luggage, adding that the conveyor belt at the airport was calibrated to reject any luggage weighing more than 32kg.
He also advised states pilgrims welfare boards and agencies to provide weighing scales for pilgrims at their accommodation to weigh their luggage before heading to the airport.
The commissioner said about 85 per cent of 'Zam Zam' water for pilgrims had already been transported to the country and would be distributed to pilgrims upon return.
The Managing Director of MedView Airline, Alhaji Munnir Bankole, said the return journey was the most challenging aspect of the exercise.