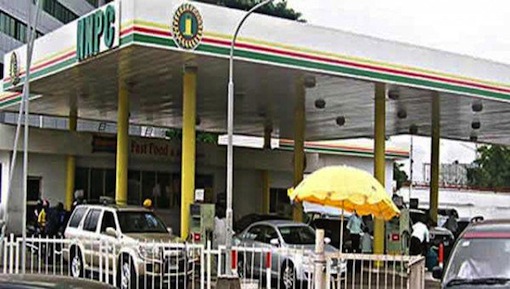 Residents of the Federal Capital Territory, Abuja, on Wednesday hailed the reduction in the pump price of petrol by some filling stations across the FCT.
The drop ranged between N141 to N143 from the initial N145 pegged as the maximum amount after a partial subsidy removal was put in place by the government in 2016.
A survey around the Abuja metropolis revealed that the NNPC, A. A. Rano and A. Y. M Shafa filling stations scattered around the FCT had reduced their prices.
At the NNPC Mega Station in Zone 1, where the current price is N143, an elated motorist, Mr Ishaku Zwingina said the reduction, though little, was a welcome development.
"The government pegged the price between N141 to N145, but they (oil marketers) all went for the highest. This reduction shows that there is enough product and has opened up competition."
Also, Mr Zayyanu Kassim, a motorist at the A. A. Rano filling station on the Kubwa Expressway, said "I just bought for N141 here.
"I read that the saturation of the market with products by the NNPC is responsible for the drop in price. Kudos to the government.
"Even though the reduction is slight and has taken long, it shows that this administration is committed to the plight of the masses."
At another filling station, A. Y. M. Shafa, on the Airport Road Abuja, Miss Bimbo Ademola told NAN that, "I buy from here because it is the cheapest around here. The pump is not adjusted and as a hair dresser, I get value for my money here.
"If I fill this my generator with N4,000 it will last me almost a week, depending on patronage, but if they don't have and I buy elsewhere, it will not be filled and it burns out faster,"she said.
However, other filling stations were still selling the product at N145.
A statement over the weekend by the NNPC Group General Manager, Group Public Affairs Division, Mr Ndu Ughamadu, said a sustained, strategic intervention in the supply and distribution of petroleum products had led to the significant price fall of products nationwide.
Ughamadu said the corporation had also stepped up resuscitation of some of its critical pipelines and depots.
He listed them to include Atlas Cove – Mosimi Depot Pipeline, Port-Harcourt Refinery – Aba Depot Pipeline, Kaduna – Kano Pipeline and the Kano Depot, which enhanced efficiency in products distribution.
"Efforts are also ongoing by the NNPC to revamp and re-commission other critical pipelines and depots across the country to further push down the prices of petroleum products for the benefit of consumers," Ughamadu said.