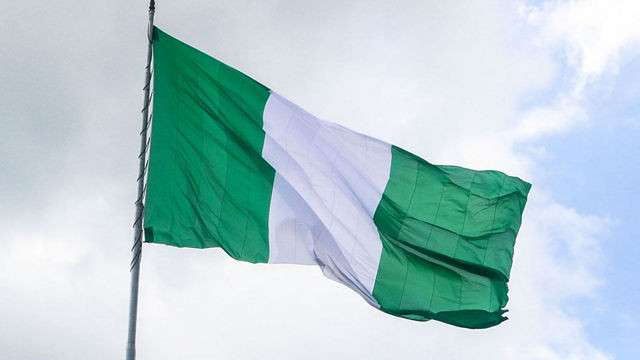 Dr Garba Abari, the Director-General, National Orientation Agency (NOA) says the agency is collaborating with the Nigerian Television Authority (NTA) and Zeitgeist Aesthetics Ltd. to promote the Nigerian national symbols.
Abari made this known during a news conference on Tuesday in Abuja.
He said that the collaboration was on a programme tagged: "HIYA NIGERIA" means Hausa, Yoruba, Igbo, and others
"A lot of Nigerians do not understand the significance of the national symbols to the progress and development of the nation.
"The focus of the programme is to sensitise Nigerians towards honouring their duties and responsibilities to the nation.
" It will be structured to provide civic education through the use of indigenous languages," Abari said.
He said the programme was aimed at promoting the national symbols such as the national flag, national anthem, national pledge, Nigerian coat of arms.
READ: Recession: Exit shows Buhari's economic policies achieving desired goals – Adesina
Others are Nigerian passport, National Identity Cards, the Nigerian currency, the postal stamps and seal of the office of the president.
He said it was regrettable that at ministries, departments and agencies of government, the symbols were not regarded or honoured.
"You find flags sewn with colour other than the emerald green, instead of being printed, offices display tattered flags, the features of the Coat of Arms are often wrongly presented
"People move around when the national anthem is being sung. The naira is often mutilated and sprayed during ceremonies," he said.
Abari said that the project would focus specifically on the National anthem and the National Pledge not being respected by Nigerians.
He therefore called on the media to support the programme to achieve the desired objective.
NAN reports that the D-G was represented Mrs Ngozi Ekeoba, Director Political, Civil, Ethics and Values of NOA.