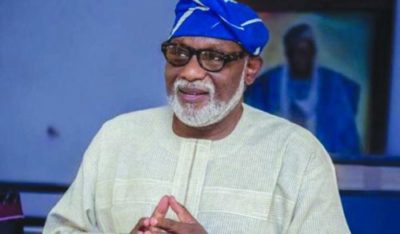 Ondo Government has promised to expand the State Specialist Hospital, Akure to meet the peoples' medical attention, Dr Wahab Adegbenro, the Commissioner for Health, said on Wednesday.
He made this known in Akure after inspecting the hospital.
Adegbenro said that the hospital had been congested due to increasing population and economic hardship driving people away from private hospitals to government-owned ones.
He noted that there would be total overhaul of the health facility so as to render quality healthcare to the people.
He said "there is need to expand this hospital; there are many things to be replaced because some of infrastructure are old."
The commissioner urged the hospital Chief Medical Director (CMD) and staff to adjust to present financial challenges, promising that the government would intervene.
Dr Jibayo Adeyeye, the Special Adviser to the governor on health, commended staff of the hospital for
maintaining the facilities in spite of financial challenges.
He said the state government was aware of the hospital's challenges and would attend to it soon.
Earlier, the CMD of the hospital, Dr Moses Adewole, said the hospital needed to be given optimal and utmost focus because most people in the state sought medical attention there.
Adewole added that the hospital was the eye of the state government, hence the need to give it priority attention.
The commissioner and his entourage also visited the Mother and Child Hospital, Akure.