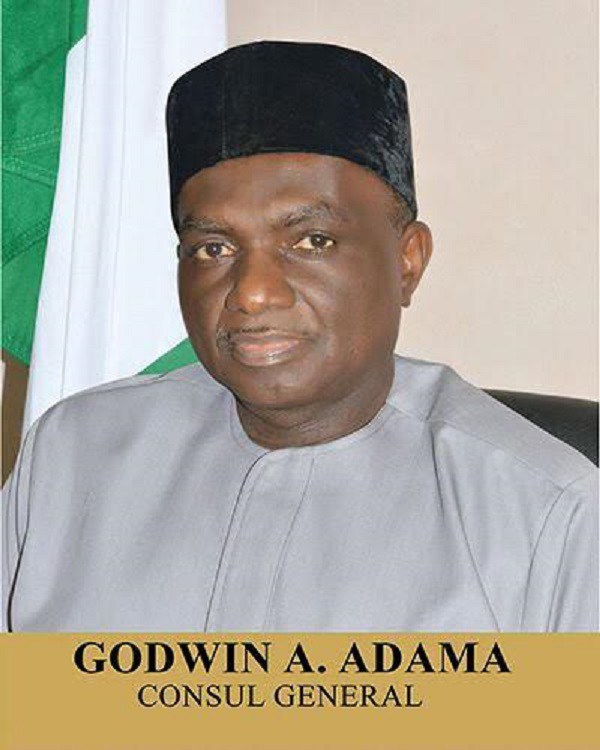 Nigeria's Consul General in South Africa, Amb. Godwin Adama says the mission will continue to give priority to the welfare of Nigerians in that country.
Adama made the assertion at the inauguration of a waiting room at the Consulate in Johannesburg, South Africa on Thursday.
He said on assumption of duty, he observed that Nigerians and other visitors to the consulate had no place to wait before being attended to .
" Most pitiable, is the condition of women and children who stayed in the open for hours before entering the consulate office. It was not a pleasant look.
" The situation facilitated the erection of the room to accommodate the visitors and their convenience," he said.
Adama said the room had seats, lockers to keep bags and other valuables which might not be needed in the consulate building.
Mr Adetola Olubajo, President of Nigeria Union, South Africa, commended the Consul General for providing a room for Nigerians and other visitors to the Consulate.
READ: South Africa considering appeal of FIFA replay order
" This is a step in the right direction aimed at alleviating the problems faced by our people when they visit the Nigerian office.
" We commend the wisdom and efforts of the Consul General and his officers for setting up this facility.
" We understand that there are plans to build a special entrance for our people aimed uplifting the dignity of our people," he said.
He said the union would interact and work with all Nigerians in South Africa for the development of the country.
Arch Bishop Benson Uwha, President, Christian Association of Nigeria (CAN), South Africa chapter, said the room had uplifted the image of the country and its people.
" Nigerians can now smile and have a sense of belonging with this beautiful edifice. We commend the Consul General for this initiative and pray for good things to come," he said.