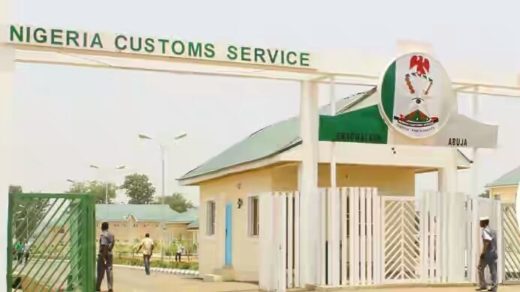 Mr Omo Peter-Akintoye, the newly elected Chairman of Tin-Can Chapter of International Freight Forwarders of Nigeria (IFFN), has promised to foster good relationship with the Nigeria Customs Service.
Akintoye, who is also the Managing Director of Danmeyaki Investment Limited, said that his number one mission, as the chairman of the chapel, was to provide conducive working environment for custom agents and freight forwarders.
The chairman told the News Agency of Nigeria (NAN) in Lagos on Friday that the maritime industry of today required the corperation of the stakeholders to thrive.
READ: Navy commitment to protect nation's maritime domain
"This has been my goal for several years, I want our colleagues to function in a relaxed environs where their services are appreciated by the customs and other government agencies, not where they will feel intimidated or be like junior partners in the industry.
"The first step I took on assumption of office was to tackle the menace of too frequent customs alerts on cleared cargoes which lead to delay and avoidable demurrage.
"We have met the Customs Intelligent Unit (CIU) in Tin-Can on this alert problem and thankfully our efforts are yielding good results because we are aware that the customs authorities have written to all gate officers that duly released consignment by DC Terminal should not be subjected to alert delays by CIU anymore.
"The implementation has begun and more of these positive developments through us are in the offing," the chairman said.
According to him, his officers met with the Tin-Can CIU leadership to discuss the matter.
He said that Tin-Can IFFN would  have a new spacious secretariat in few weeks time to lessen their burden of reaching their leaders.
"The secretariat will have a decent space for medicals, a sick bay with a Nurse or a visiting doctor where First Aid will be administered, and blood pressure and temperature can be examined freely by our members.
"You know our job is energy sapping and pressure exerting," Akintoye said.
The association chairman said that IFFN  and others associations like ANLCA and NAGAFF were complementary in vision and functions which was the reason he invited all chapters chairman to his inauguration in August.

Load more