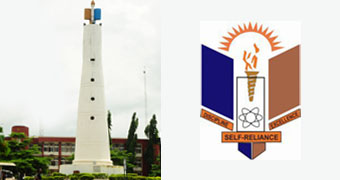 Mr Henry Nwabueze, the President, Students' Union Government (SUG), Nnamdi Azikiwe University, Awka, has warned students against getting themselves involved in partisan politics.
Nwabueze told the News Agency of Nigeria (NAN) on Friday in Awka that the management of the institution had warned students not to be an agent, thug or supporter of any of the candidates in the Nov. 18 gubernatorial election in Anambra.
According to him, any student that gets involved in the election or found to be supporting any candidate in any form would have himself to blame.
"Our mission as students of the institution is to study and not to practice politics; we should not be politically involved in this coming election.
"But any student that has his or her voter's card can go and vote quietly and return without causing trouble.
"Any student identified or caught acting as a party agent, thug or forcefully wooing voters to their preferred candidate would have themselves to blame."
READ: ASUU: Varsity sacks Chairman, 15 others
Nwabueze, while thanking the school management for the support to his government, solicited more support from wealthy individuals to support the laudable programmes of the SUG.
"We are getting support from the management, but there is this programme to empower 250 students in skill acquisition of various entrepreneurial occupations which is foremost in my administration.
"That is why I am calling on well-to-do sons and daughters of the state to support our vision.
"This is to make more youths self-employed after graduation and also find something meaningful doing without waiting for white collar jobs," he said.