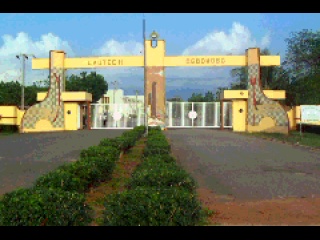 Students of the Ladoke Akintola University of Technology (LAUTECH), have vowed to have another show down with the managements of the institution over what they described as unjust closure of their institution for several months.
The students condemned what they described as the nonchalant attitude of the Oyo and Osun State governments who they said turned deaf ears to their demand of re-opening the varsity over the past six months.
Speaking to Channels Television, one of the students, Oyedeji Ahmed, said some of his mates have died while others have lost hope in education over the past six months of being at home.
"Due to some reasons some of our students are dead while some had lost hope in education. We are not helpless but hopeless as a result of lack of thought of those at helms of affairs.
"We are so sad and worried on why the government has not taken the necessary step even after the submission of the audit interim report.
"Our greatest fear now is that the release of the proposed fund will take longer than expected because that is when the Governing council can have a discussion with the Unions.
"We are therefore appealing to the two governors to do the needful before the end of this month as that will be the only reason why we would not have to go back to the street again", he said.
The institution has been closed down for some months due to poor funding of the lecturers since December 2013.
The Academic Staff Union of University (ASUU) Lautech chapter have also joined the nationwide strike thereby prolonging the crisis of the institution.