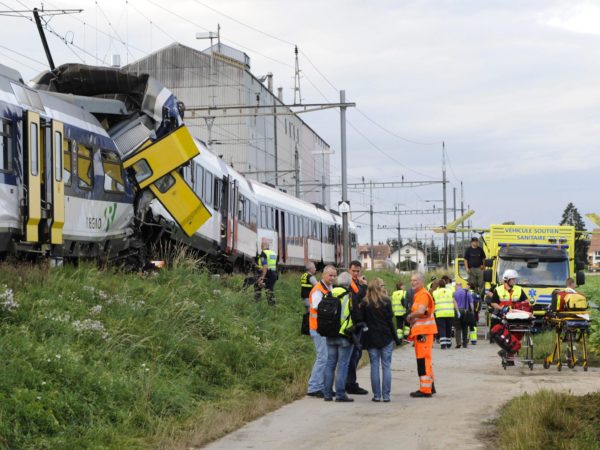 An accident on a popular Swiss tourist railway route left some 30 people slightly injured on Monday, a police spokesperson said.
The crash on the Matterhorn Gotthard Bahn line took place at the Andermatt station during a manoeuvre to bring the engine from the rear to the front of the train.
The engine was supposed to drive past the five wagons on a parallel track but
for unknown reasons, it did not reach that separate track but crashed into the rest of the train shortly after having disconnected from it, a railway official said.
The official added that there were about 100 people were on board at the time of the accident and the nationalities of the injured were not immediately available.
It was the third accident with multiple casualties on the line since 2010.
Eleven people were injured in 2013 when a regional train of the Matterhorn Gotthard Bahn crashed into a van at a railway crossing.
In 2010, a train on the Glacier Express service, which is part of the Matterhorn Gotthard Bahn, derailed due to speeding.
A Japanese woman died and 40 passengers were injured.