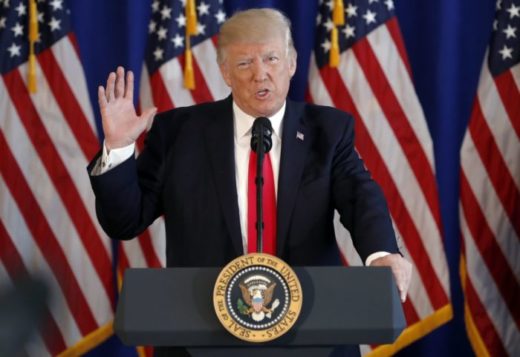 U.S. President Donald Trump on Monday vowed to defeat terrorism as U.S. marked 16th anniversary of the Sept. 11, 2001 terrorist attacks.
Trump said at a ceremony at the Pentagon that "the terrorists who attacked us thought they could incite fear and weaken our spirit but America cannot be intimidated, and those who try will soon join the list of vanquished enemies who dare to test our mettle."
Terrorists on suicide missions carried out the 2001 attacks, hijacking four passenger jets and crashing them into the two World Trade Centre towers in New York and the Pentagon defence headquarters outside Washington. Almost 3,000 people were killed.
READ: Pope Francis Sustains Injury
Trump, a native New Yorker, recalled the grief and horror of the day as commemorations were held in New York and Pennsylvania.
He said "on that day, not only did the world change but we all changed. Our eyes were opened to the depths of the evil we faced" as he also paid homage to the nearly 7,000 U.S. troops killed in the fight against terrorism over the past 16 years.
The U.S. president had earlier observed a moment of silence at the White House.