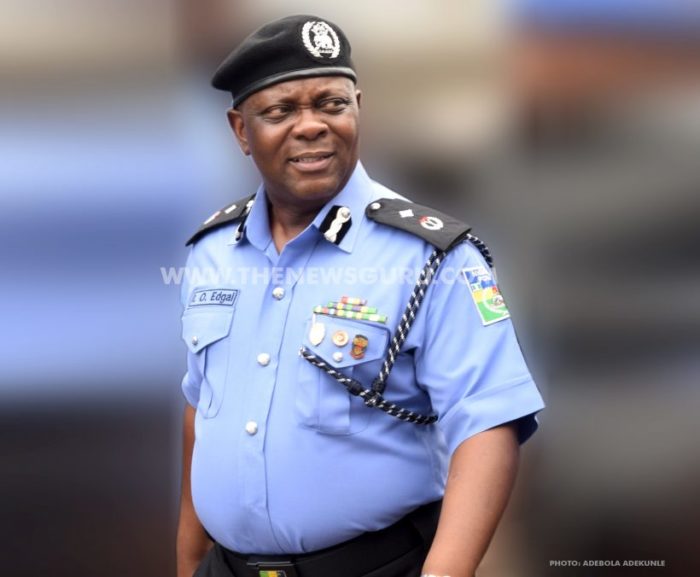 The Lagos Police Command would soon establish Divisional Intelligence Offices at police stations across the state to handle information provided by members of the public.
The Commissioner of Police, Edgal Imohimi, told a Stakeholders Security Meeting in Ikeja on Tuesday that the units would be set up to aid community policing in the state.
"Every police officer will now have a pocket notebook to jot down information given to him/her by members of the public while on duty.
"This information will be forwarded to the Divisional Information Officer at the end of the day for thorough processing.
"This has become important as it has been observed that people often give information to policemen and it ends there but that will cease from now," the police boss said.
Imohimi stated that "there is no police force that can perform without intelligence and intelligence can only be received from the public when there is trust.
"Community policing is based on trust and goodwill. The era of a slap on the wrist for erring police officers is over and henceforth, any police officer caught demanding money for whatever reason will be dismissed.
"If we fail to do so, we will fail to gain your trust and community policing will fail.
"We encourage the people to report when they see something. It is our duty to process the information and we promise to protect your identity,'' Imohimi said.
READ: Anambra governorship election: Police to deploy 21,084 personnel
He said that the police would soon regulate the use of police stickers and other police souvenirs which had made some people fall victims of kidnappers.
"You know when a person enters a bus feeling safe after seeing a police sticker on it but eventually falls victim, such person will never see anything good in the police," he said.
He said that the Citizens' Complaints Hot Centre (CCHC) was always available to report police misconduct, adding that police patrol vehicles will be stationed at strategic points where people can run to when in distress.
"We have the Lagos State Police Command Intelligence Laboratory at Alausa, Ikeja where information supplied are processed," he said.
The police commissioner also pledged support for the vigilante security men as long as they were profiled and registered with the police.
"Adequate security will be provided for vigilante men especially at night because we no longer want all forms of residential robbery," he said.
Imohimi also advised DPOs to communicate more with the people in their communities and advised Community Development Associations (CDAs) to always hold meetings with their DPOs.
He however commended the Lagos State Government for its support and charged police officers to reciprocate the gesture by keeping the state safe.

Load more