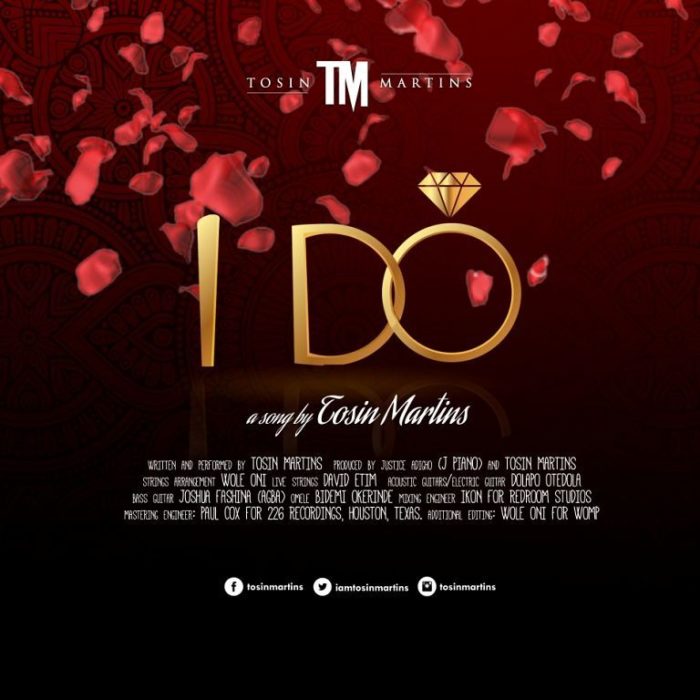 Tosin Martins known for his popular wedding song 'Olo Mi' which he dropped in 2005, has released yet another tune for wedding lovers to have their fill.
On the 11th anniversary of his wedding he relives the joy with a brand new wedding song 'I Do'. It's a feel good, vow laden sweet song for all especially those in the thick of their wedding celebration.
He says:
It is my hope this arms people particularly men with more words and music to further express their deepest affection for the ones they love.
The song was produced by rising music producer Justice Adigho a.k.a J Piano and Tosin Martins with contributions from ace producer Wole Oni.
It is the first on the list of songs billed for a major love album project. A title is yet to be decided. The recording will include a remake and re introduction of some love songs from his earlier albums.