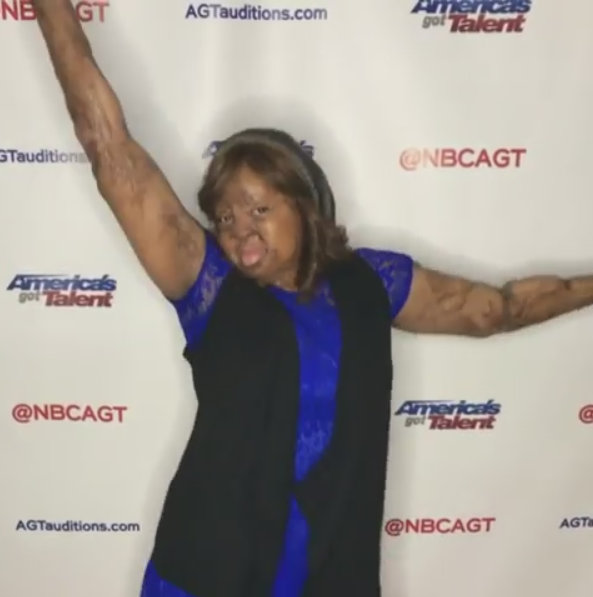 Jennifer Okundia
Kechi Okwuchi, the Sosoliso plane crash survivor and singer who is currently in the Semi-Finals of the America's Got Talent 2017 competition yesterday had an interactive session with her followers on Instagram and one of the questions she was asked was if she feels she would win the competition.
Read what she wrote below:
"It would be amazing to make it to top 10 but honestly if I make it that far, I think that is probably where I might stop just because I feel there are some people there who are good. There are a lot of singers and a lot of us know how to sing. I am so grateful to get this far but I feel like if I win it might be a little unfair because I don't want people to vote for me based on my story and how much they like me and feel they are inspired by me.
The main part of the show is the talent part and there are such amazing people that have amazing talents and I feel some of them may be more deserving. So, then again you never know, God's plans are not our plans and he can see further than we can so I don't want to go and say something that might counter what he has planned. Lets just say what will happen will happen. Let it just be what God wants" she said.
Kechi also relieved her memory about the air crash that changed her life forever
"I remember bits and pieces. I don't remember the impact of the plane because that must have been when I blanked out or something. I remember being on the plane and feeling like everything was fine and I was with my friend who lived next door to me. I remember when the pilot made the announcement that we would be landing like 20 minutes at the airport that we would be heading to. I remember when the plane started really getting crazy and the turbulence started getting like way too much. I remember feeling this out of body experience. It looked like a movie. I remember holding my friend's hands and she was asking what we should do like should we pray or something. Then there was this loud weird metal sound and I woke up in the hospital five weeks later in South Africa.There were 109 passengers on the plane and 60 of them were fellow students from my school. I was in a boarding school. Two people survived. Myself and the other lady that I did not know before the plane crash" she said