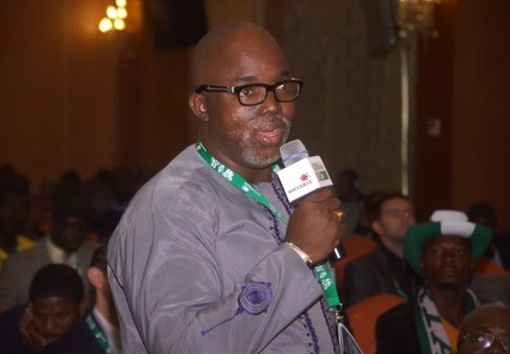 The Technical and Development Committee of Nigeria Football Federation's (NFF) has made its recommendations on the interview of coaches to fill vacancies in some categories of the national teams, an official has said.
The NFF's Director of Media and Communications, Ademola Olajire, who disclosed the development to the News Agency of Nigeria (NAN) on Wednesday in Abuja, said he was not in a position to give details of the recommendations.
Olajire explained that it was the responsibility of the committee's Chairman, Chris Green, to speak on the recommendations.
READ: LMC, Nigerian police applauded for successful 2016/2017 NPFL season
However, Green could not be reached to comment on the recommendations.
The Chris Green-led committee had invited 59 coaches, including Finidi George and Nduka Ugbade for screening for the vacant coaching positions in the national teams.
The interview which was conducted on Aug. 22 in Abuja had caused apprehension on the part of football loving Nigerians.
NFF had mandated the committee to screen and recommend coaches, assistant coaches, goalkeeper trainers for the U-17, U-2 and U-23 (men) as well as U-17 (women) teams.