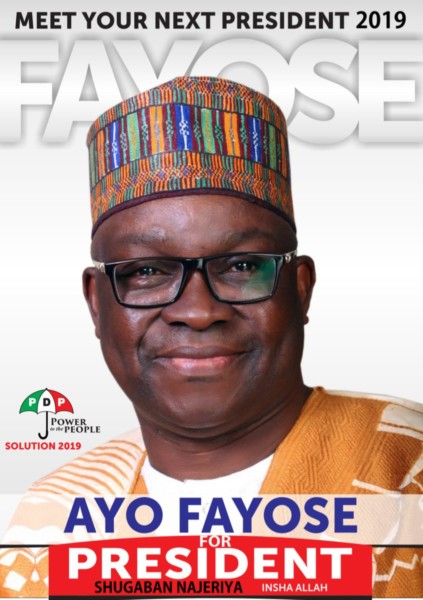 Ekiti State Governor Ayo Fayose has on Twitter shared a photo of his campaign poster for his 2019 Presidency ambition.
Fayose, who is a regular critique of the Buhari-led administration had previously declared that he will be the president of Nigeria come 2019.
The governor who currently owes public servants in his state a backlog of salaries is contesting under the People's Democratic Party (PDP).