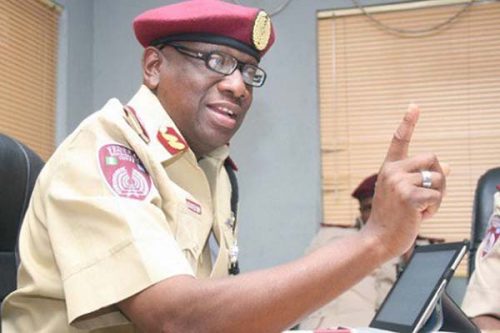 The Federal Road Safety Corps (FRSC) on Thursday in Abuja hosted other uniformed agencies to a workshop aimed at addressing emerging security and road safety challenges in the nation's capital.
The one-day event with the theme, "Synergising Towards Addressing Emerging Security and Road Safety Issues in the FCT'', was organised by the FCT Sector Command of the Corps.
Mr Gora Wobin, the Sector Commander, said the forum was informed by the need to close identified gaps in the collaboration among the uniformed services in the territory.
Road safety is not the responsibility of just road safety personnel and special marshals. It is everybody's business. So, we want to see ourselves as doing the same job.
"There are certain pieces of intelligence we can get, I cannot go and effect any arrest of any criminal, but I can draw the attention of the police.
"That which I think is not my responsibility and I am seeing it and then turning my face will not help the society.
"But when I see, I will alert the appropriate uniform agency. When they see it happen and I am the appropriate authority to handle, let them also do same. That is the essence of this workshop.''
READ: Kaduna residents assured of safety
Wobin explained that the workshop was also part of the Ember months special activities of the Command.
According to him, the participants are expected to work out a plan that would lead to better collaboration of the agencies in their different operational posts in the FCT.
"So, members of the motoring public should know that with the arrangement we are coming up with today, FRSC will be present in all parts of the territory.
"With the involvement of the Nigerian Army, the Nigeria Police, the civil defence and other uniformed agencies, I can assure traffic law breakers that we will get them,'' he added.
The News Agency of Nigeria (NAN) reports that representatives of the FCT Fire Service, National Drug Law Enforcement Agency, FCT Vehicle Inspection Office, Nigeria Immigration Service were among participants at the workshop.