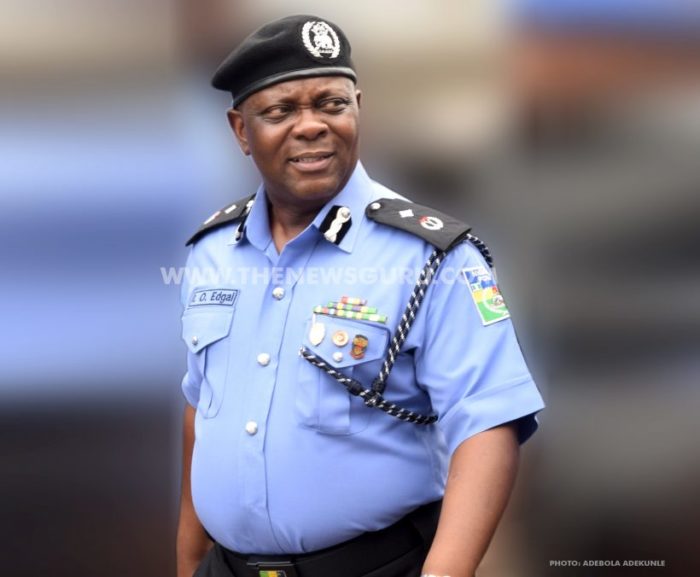 The Lagos State Commissioner of Police, Ag. CP Edgal Imohimi, on Thursday, assured Lagos-Island residents that he would bring an end to neighborhood crimes of gangsterism and cultism prevalent in the area.
The police. Commissioner gave the assurance during a Town-Hall Stakeholders Security Meeting hosted by the Area 'A' Commander, ACP J. O Akinyede at Lion Building, Lagos.
"We continue to have neighborhood crimes and cult-related violence and for this reason, I have with immediate effect ordered Area Commanders and Divisional Police Officers to reach out to traditional rulers, CDAs and other voluntary groups.
"We will set up vigilante group in Area A command to reach out to inner streets and neighborhoods to restore peace in the community.
"I know we have had the vigilante before but we will give it legal functionality by inviting young interested men to come forward following which they will be profiled and attached with armed policemen for night patrol.
"I have also ordered raids on uncompleted buildings and markets to make sure they are not turned into havens of criminal hideout." he said.
The CP also emphasized the need to gain the public's trust for a successful community policing.
"I have told my area commanders and divisional policemen that policing will now be by walking about. They must move to the neighborhoods, attend their meetings and talk to the people.
"Policing in Lagos will now be with collaboration and consent of the people, ''the CP said.
Imohimi said he would not condone any form of corruption among policemen, adding that an officer was recently suspended and currently being investigated for alleged misconduct.
He also commended the Lagos State Governor, Akinwunmi Ambode for approving the donation of 109 power generating sets and flashlights for police stations in the state.
According to him, this will help make policing more effective as anyone could spot a police station from anywhere and walk in at any time.
Load more