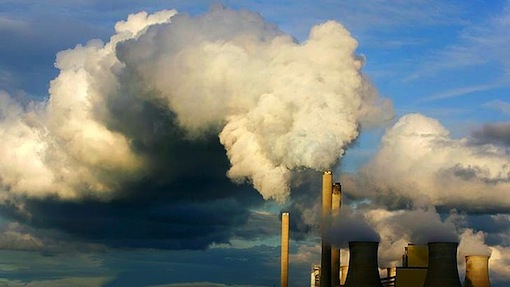 Agricultural experts and other stakeholders in cocoyam cultivation have recommended measures to mitigate the adverse effects of climate change on the crop.
The experts recommended the measures in a communiqué issued at the end of a two-day research update workshop on climate change adaptation and constraints faced by cocoyam farmers in the South-East.
The research work is a post-doctoral project by Dr. Clara Ifeanyi-Obi from the University of Port Harcourt.
The communiqué called for policies to bridge the gap between research, extension and farmers and for the establishment of an effective coordinating body for climate change adaptation in the country.
It further called for the education of farmers on climate change issues through workshops, seminars and capacity building of extension agents on climate issues.
It also recommended an increase in the generation of improved cocoyam technologies and practices, especially value addition, through conferences, workshops and exhibitions.
It encouraged cocoyam farmers to form cooperatives in order to pool their resources for easy and better adaptation to climate change.
The experts advocated the development of infrastructure such as meteorological stations, to enable stakeholders to have easy access to climate change reports.
They listed constraints to cocoyam farmers' adaptation to climate change to include poor access to information and ineffectiveness of cooperatives.
They also identified the high cost of farm inputs, especially improved varieties and low soil fertility as other challenges.
READ: Niger-Delta: Institute to hold town hall meeting to challenges
Furthermore, the lack of access to funds and credit facility, government support, poor infrastructure, transportation and technical knowhow were also listed among the constraints.
The communiqué noted that climate change induced high incidence of pests and diseases, especially taro leaf blight, leading to a drastic reduction in cocoyam yield and total output.
It also identified adverse effects of climate change to include increased losses incurred in the field and storage due to tuber rot, resulting from heat.
It expressed concern that cocoyam was fast disappearing from the market and blamed the development on apathy on the part of farmers to cultivate the crop, among other factors.
It listed farmers' adaptation strategies to include increased use of organic manure, frequent weeding of the farm and application of indigenous knowledge.
The communiqué acknowledged the role of cocoyam in food security, sustainable livelihood and environmental health.
The project was said to have been undertaken in order to assist cocoyam farmers to successfully and sustainably adapt to the severe effects of climate change and to reverse apathy to the crop.
The workshop took place at the National Root Crop Research Institute (NRCRI), Umudike in Abia, and attracted stakeholders in agricultural research and extension from universities, research institutions and farmer groups, among others.
It was organised under the Climate Impact Research and Leadership Enhancement programme and jointly sponsored by the Association of Commonwealth Universities, African Academy of Sciences and UK aid.
The News Agency of Nigeria (NAN) reports that the communiqué, made available to newsmen in Umuahia on Thursday, was signed by the Principal Researcher, Ifeanyi-Obi, her Project Supervisor, Prof. Adeniyi Togun, and the Coordinator, Cocoyam Programme, NRCRI, Dr. Moses Okwusi.