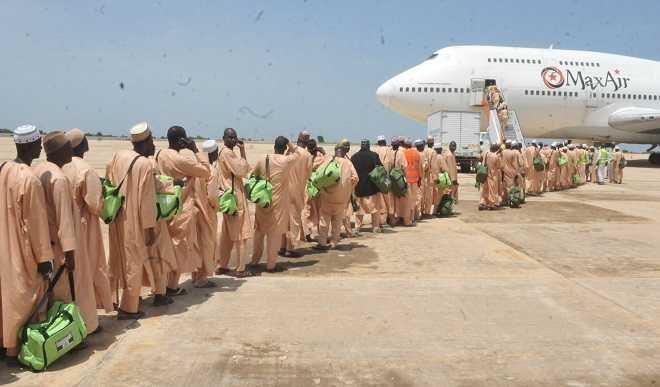 The Katsina Pilgrims Welfare Board said no fewer than 1,598 Pilgrims have so far been transported back home after performing the Hajj.
Alhaji Badaru Bello, the Board's Public Relations Officer told the News Agency of Nigeria (NAN) in telephone interview on Thursday that the pilgrims were transported in three flights.
"The pilgrims were airlifted back home from the Holy land in three flights.
"The First flight came with 500 pilgrims while the second and third flights came with 538 pilgrims and 560 pilgrims respectively.
READ: Katsina State Govt. commended over feeding programme
"The board is expecting the fourth flight with 500 pilgrims on Friday, Sept. 15.
"The airlift of the pilgrims from the Holy land to Nigeria will be conducted in 10 flights as 4,920 pilgrims performed this year's Hajj from the state, "he said.
The spokesman said that all the pilgrims were in good condition of health as they went to the Holy with a competent medical team.
Bello said that all the Pilgrims that returned to home came with their luggage as they complied with the directive on 45 Kg per person.