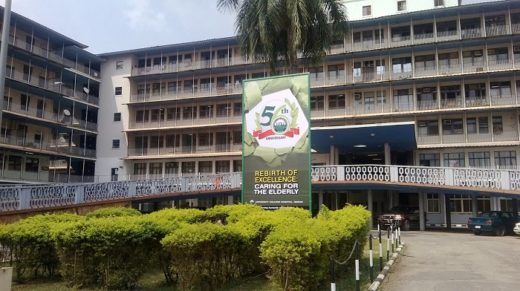 The Joint Health Sector Unions (JOHESU) of the University College Hospital (UCH), Ibadan, has issued a 14-day ultimatum to the Federal Government to meet its demands or face an indefinite strike.
Mr Segun Sotiloye, the president of the UCH chapter of the Nigerian Union of Allied Health Professionals (NUAHP), gave the strike notice at a press conference on Thursday in Ibadan.
According to him, these demands include, non-payment of promotion arrears from 2013 to 2016, unpaid salaries of some members due to subvention shortfalls and withholding of union dues/cooperative deductions.
He said the union was also demanding the immediate payment of all promotion arrears from 2013 to 2016 as well as all salary arrears due to the shortfalls experienced in 2014 , 2015 and 2016.
Sotiloye called on the government to remit as appropriate all the union dues and cooperative societies deductions as soon as possible.
He disclosed that the union had given the Federal Government 14 days with effect from Thursday Sept. 14 to meet their demands.
"We, therefore, give the Federal Government 14 days with effect from Thursday Sept. 14 to meet our demands failing, which all the unions will not hesitate to mobilise members to withdraw their services.
"We wish to use this opportunity to plead with the members of the public to please bear with us, as we are not unaware of the hardship this decision may expose them to," he said.
Sotiloye decried the way the Federal Government had been treating allied health workers, who, he said, constituted 95 per cent of the health workforce.
"It is a general knowledge that the health sector has become another "Animal Farm", where all animals are equal, but some are more equal than the others.
"Our members have been patient over the years. We have come to discover that our silence and maturity has been misinterpreted to be foolishness.
"All available means of peaceful dialogue have been exhausted and we have now been pushed to the wall and left with no option than to cry out," he said.
Sotiloye said their grievances were numerous, but they are demanding the implementation of the ones bordering on their welfare.
The JOHESU is an amalgamation of five union health workers, namely, the Nigeria Union of Allied Health Professionals (NUAHP) and the National Association of Nigeria Nurses and Midwives (NANNM).
Others are the Non Academic Staff Union of Universities and Tertiary Institutions (NASU), the Medical and Health Workers Union of Nigeria (MHWUN) and the Senior Staff Association of Nigerian Universities, Teaching Hospitals, Research Institutions and Associated Institutions (SSAUTHRIAI).