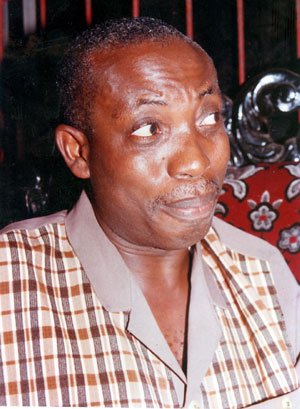 Ralph Uwazurike, leader, Movement for the Actualisation of the Sovereign State of Biafra (MASSOB), says the activities of  Independent People of Biafra (IPOB) negate the rule of engagement of the Biafra struggle.
Uwazurike expressed the view in Owerri on Thursday and added that the activities of the IPOB leader, Mr Nnamdi Kanu, could only lead to an unplanned war which was against the Biafra struggle.
He said the interest of the Biafra movement was to secure the interest, lives and property of Igbo people and not to start another war.
Uwazurike said Kanu's major interest was to destroy the agenda of MASSOB.
He said that the hallmark of any freedom fighter was to submit to being arrested.
"A real freedom fighter submits to arrest but Kanu has told his members to burn down the country if he is re-arrested, a  true indication that he was paid to destabilise MASSOB," he said.
Uwazurike accused the Federal Government of popularising Kanu, adding that "if the government had ignored Kanu, the situation would not have escalated.''
He attributed Kanu's popularity to the relevance given to him by the Federal Government and called on all Igbo leaders to condemn the activities of IPOB as it had no agenda.
"The IPOB has no agenda and I advise Igbo leaders to condemn its activities.
"Nnamdi Kanu has no agenda and he is only thriving on the relevance given to him by the government.
"I recruited him and I know his capacities and he is not a leader.
"I have 25 steps towards actualising Biafra and Kanu does not have even one agenda," he said.
READ: IPOB members kill police sergeant in Rivers
Uwazurike condemned attacks on northerners over the ongoing military manoeuvre, code- named, Operation Python Dance, in the South-East.
According to him, any attacks on northerners will be counter-productive as many Igbos are resident in the north.