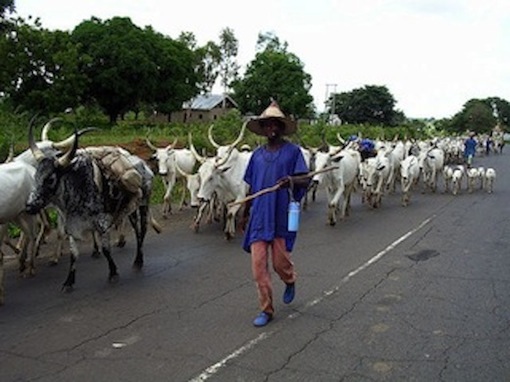 The Emir of Loko in Nasarawa State, Alhaji Abubakar Sabo, on Friday said peaceful coexistence among Nigerians, especially between farmers and herdsmen was a necessary ingredient for development and economic growth.
Sabo made the assertion in his palace in Loko.
The monarch also urged his subjects and other Nigerians at large to continue to be their brothers' keepers by living in peace and tolerating one another, irrespective of their ethnic, religious and political affiliations.
He advised Nigerians to be law abiding and respect the constituted authorities so as to achieve speedy development in the country.
"As custodian of people, culture and peace, it is our role to advise our subjects and other Nigerians on the need to live in peace and tolerate each other.
"Peace is priceless, non-negotiable, it is the necessary requirement for the development of any nation or society as no society can achieve meaningful progress without peace.
"We must, therefore, shun all negative acts and hate speeches.
"No society or nation can achieve meaningful development in an atmosphere of rancor and confusion, hence, the need for Nigerians to embrace peace at all the time,'' Sabo said.
The Emir also called on the farmers and herdsmen to co-exist peacefully in order to boost food production in the state.
He commended Gov. Tanko Al-Makura for his efforts in promoting peace and for embarking on projects that have direct bearing on the lives of the people of the state.
The traditional ruler also commended Alhaji Adamu Loko, the Turakin Loko and a philanthropist, for his humanitarian gesture in the area