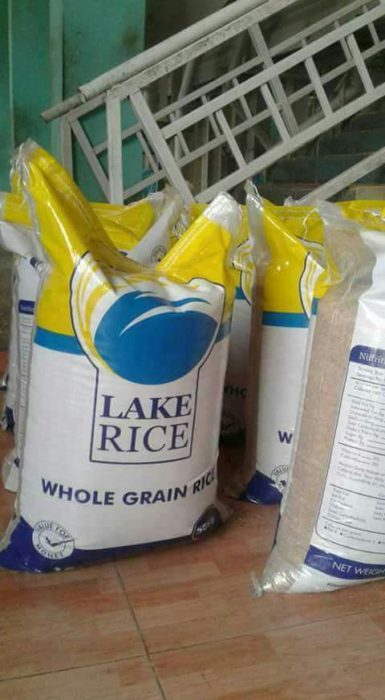 The Lagos State Governor, Mr. Akinwunmi Ambode has directed the State Ministry of Agriculture to commence and ensure a non-stop sales of Lake Rice in all the designated sales centre across the State just has he approved the creation of more sales centres.
Commissioner for Agriculture, Mr. Oluwatyin Suarau, who disclosed this at the weekend in Lagos while reviewing the plans of carrying out the governor's directives, noted that the directive was part of the strategy to increase access to the product and ensure effective distribution of the rice across the State.
He said that the newly created sales centres aside the existing designated centers in the 57 local government and local council development areas in the state that would be used for the non-stop sales of the products were, Farm Service Centre Odogunyan-Ikorodu; Farmers Mart Surulere; Agric Input Supply Authority (LAISA) Ojo; Agricultural Development Authority (ADA) Oko Oba, Agege and Lagos Television (LTV) Complex, Agidingbi-Ikeja.
While assuring that the state government would do the needful to ensure the continuous availability of the product in both existing and new sales centres, Suarau said that work was in progress to ensure adequate supply of the product across the State.
"The need to ensure that Lake Rice circulate into the nooks and crannies of the state is key in our drive to attain food sufficiency. Food production and self-sufficiency have been given priority attention at State's policy and strategic levels, this is aimed at sustaining Lagos because our state is the largest consumer of food commodity in Nigeria," he stated.
According to the commissioner, the price of the rice had not changed, stressing that the state government would continue to maintain the price of the product to make it affordable to citizens.
He added that the essence of the Lagos-Kebbi partnership was to ensure food security and show case the ability of Nigeria to become a producing nation.
"Logistics have been put in place to ensure a hassle free purchase of the product in an atmosphere devoid of rancour in all our approved sales centres thus making the processes of purchase a lot more easier for everyone", Suarau said