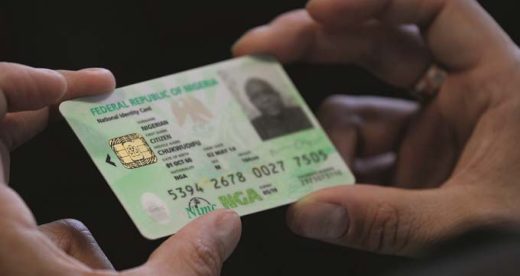 The National Identity Management Commission (NIMC), has reaffirmed its commitment to ensure the enrollment of all Nigerians as part of its statutory responsibilities.
The Director-General Mr Aliyu Aziz gave the assurance when he featured on the News Agency of Nigeria (NAN) forum on Sunday in Abuja.
He said that the enrollment was a gradual process, adding that if Nigerians would be patient enough, the enrollment would get to every person.
He said that identifying if there are problems in the enrollment would be difficult to ascertain now until the processes had been completely concluded.
"As a commission, we are committed to seeing that we carry out our responsibilities to every citizen of this country.
"Though we may have some hitches but since it is a continuous process, we hope to resolve every challenge associated with our operations.
"Much has been done which is why we have a continuous process and also our population grows by 7 million every year which will have to take a gradual step.
"Until when we open up to the private sector and also to the public sector then we can earmark something like three years and see if we have captured like 150 or 180 million.
"It is then we can then conclude the remaining one and until we capture everyone too it will be difficult to identity people that have used somebody else fingerprints or involved in double registration."
He, however, said that as a law abiding citizen of the country, the onus lies on all to enroll as failure would be a crime to the state.
Aziz further said that on those who use fake fingerprints or had done shady deals in the process of enrollment would be punished after the commission had enrolled half of the population.
"By law you must enroll and if you don't then you are committing a crime but enforcement is that we will wait until the database reaches like half and then we start enforcing."
He said that about a million National e-ID Cards had been printed and have so far issued over thousand of these Cards to their owners, adding that most of the unissued cards were still lying at the NIMC State Offices.
The NIMC boss added that plans are underway to outsource the personalising and printing of the National e-ID Card to private printing bureau to enable the commission clear all its backlogs of un-printed cards and issue them to their owners.
He said that though funding had been a major challenge, adding that this had not also obstructed NIMC from carrying out its obligations as it has continued to provide service at its over 809 Enrollment Centres across the country.
Aziz said the number of citizens, who have obtained their NIN, has continued to increase, even as more Nigerians have been urged to go to the closest NIMC enrollment Centres to register.
He also said that by 2019, NIMC would have over a hundred million unique records at the central database.
He added that by this time, the enforcement of the mandatory use of the NIN for all services and transactions requiring the authentication and verification to confirm individual's identity would have commenced.
He, however, urged Nigerians to come out en mass and get enrolled in order to get their NIN before this time.