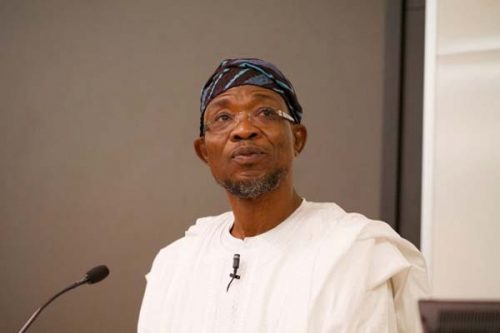 A sport enthusiast, Mr Yaya Adekunle, has commended Gov. Rauf Aregbesola of Osun for adopting calisthenics sport as a co-curriculum activity for students in more schools across the state.
Adekunle, an official of Development of Social and Grassroots Mobilisation and Guidance unit, Office of the Governor in Osun, made the commendation in a statement made available to the News Agency of Nigeria (NAN) on Monday.
He observed that the sport was previously limited to some selected public schools that participated in performances and displays in various celebrations and anniversaries.
"The scope of selection of students for this sport has been expanded with the new template, to include all public and private schools.
He said the sport was primarily conceptualised by the government to give a new social orientation to students in the state as part of its educational transformation.
READ: My SAN Award Is For The Service Of The Weak And Defenseless
"The introduction of calisthenics to schools' scheme is not by chance, but an integral part of the total transformation of education in the state targeted at the eventual production of useful future citizens.
"With the new template as approved by the governor, selected public schools as well as interested private schools in the state can participate.
"Participation is voluntary with the parents/guardians of the participating students responsible for their costumes while the state government will be responsible for the training and competitions.
"In addition to trophies, plaques, medals and certificates of participation for the participants, N1 million, N750, 000 and N500, 000 will be given to the first, second and third placed teams respectively at the senatorial level competition in September.
"In November, the first team in each of the senatorial districts in the state will compete for N2 million, N1 million and N750, 000 for first, second and third positions respectively,'' he said.
Calisthenics are exercises comprising variety of movements such as running, standing, grasping and pushing, among others, often performed rhythmically and generally without equipment or apparatus.
They are, in essence, body-weight training and are intended to increase body strength, fitness, and flexibility through movements such as pulling or pushing oneself up, bending, jumping, or swinging, using only one's body weight for resistance.