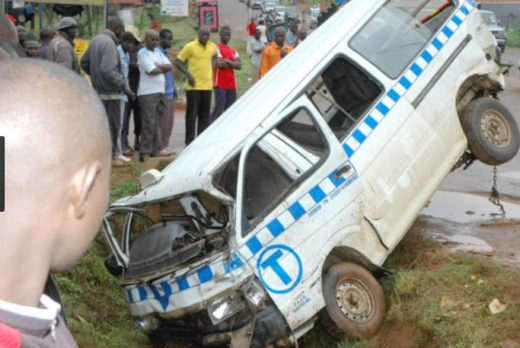 Ugandan Police on Monday said 13 people were killed and eight injured when a lorry hit a minibus in central Uganda.
The traffic police spokesman Charles Ssebambulidde said that most of the victims were Tanzanians travelling home from a wedding.
He said that the accident occurred about 60 kilometres south-west of the Ugandan capital Kampala late on Sunday.
"The breaks of the truck failed and the driver rammed it into the mini bus.
"We have not established why this happened but we suspect the lorry was in poor mechanical condition.
"One Ugandan and 12 people from neighbouring Tanzania were killed, while the lorry driver survived and was taken to hospita,'' Ssebambulidde added.
Report says accidents claim hundreds of lives each year in Uganda, with speeding, drunk driving, and the poor condition of the vehicles usually to blame.