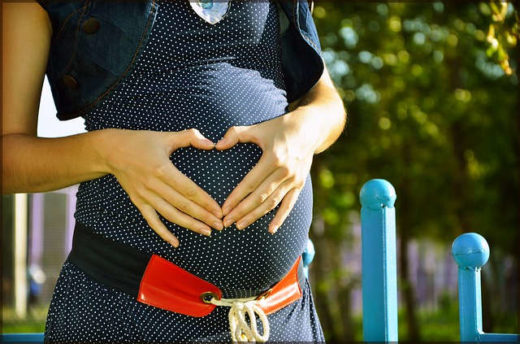 The outbreak of cholera posed grave risks to pregnant women in the Northeast States ravaged by the destructive activities of Boko-Haram terrorists, the UN Population Fund (UNFPA) has said.
UNFPA said violence from the Boko Haram crisis had disrupted health and sanitation systems and left 1.7 million people displaced in Borno, Adamawa and Yobe.
In August, a cholera outbreak took hold in Borno, further threatening communities already subsumed by the humanitarian crisis, UNFPA said adding, many pregnant women were living in camps or host communities
"The disease, which causes dangerous levels of dehydration, has put women – especially pregnant women – at particular risk.
"Cholera puts an enormous extra stress on the body of the pregnant woman and on the unborn baby," said Dr Homsuk Swomen, a UNFPA reproductive health specialist in Maiduguri.
"Studies show that cholera infections during pregnancy can lead to sudden loss of the foetus, premature delivery, stillbirth and an increased mortality and morbidity, both for the baby and the mother.
"And due to the ongoing conflict, many pregnant women are malnourished, aggravating their vulnerability to cholera and the consequences if they fall sick," he said.
"In all our efforts, we need to understand that cholera is not gender neutral," said Sylvia Opinia, a UNFPA expert in gender issues.
Opinia said women's and girls' traditional roles might increase their exposure to cholera.
"For example, it is usually women and girls who care for sick family members, clean latrines, fetch and handle untreated water, and prepare food for the family," she explained.
Dr Mohammed Aminu Ghuluze, the State's Ministry of Health's Director of Medical Emergency Response, pointed out women's and girls' domestic responsibilities in the home.
READ: Reps reject periodic medical tests Bill
Ghuluze said the domestic responsibilities meant they were less likely to participate in awareness-raising activities about cholera prevention.
"Special efforts need to be undertaken to include them in the information efforts around cholera prevention and response," he said.
Ghuluze said around 13 new cholera cases were received from new areas recently, but expressed joy at the presence and commitment of all partners, including UNFPA, to help contain the cholera outbreak.
The State Ministry of Health and humanitarian partners are working around the clock to treat patients and prevent the further spread of the disease, the UN population agency said.
Partners have set up several cholera treatment centres to handle the most severe cases, and surveillance teams are going door-to-door to find people in need of treatment, UNFPA added.
"But funds are required. The United Nations and its partners have just launched an urgent appeal for $9.9 million to respond to the outbreak and prevent the disease from spreading to other high-risk areas.
"UNFPA is working with health staff, the community and social workers in the displacement camps to include women and girls in education messages on cholera, with a special emphasis on targeting pregnant women.
"UNFPA is also engaging health workers to identify vulnerable women and girls, including pregnant women, for referral to appropriate care," UNFPA said.

Load more