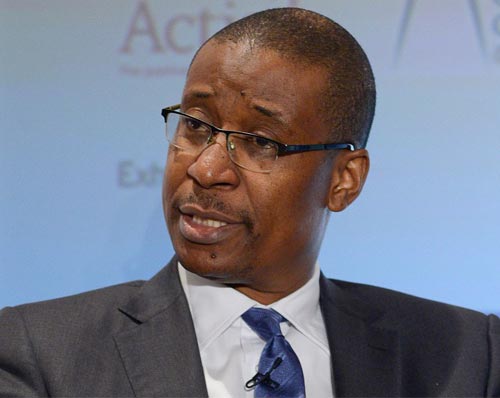 Mr  Okechukwu Enelamah, Minister of Industry, Trade and Investment, has assured Africa, Caribbean and Pacific (ACP) groups of Nigeria's support.
Enelamah said this in a statement  by Mr Olujimi Oyetomi, Deputy Director, Press, to the ministry in Abuja on Friday.
He gave  the assurance  when a three-man ACP delegation, led by the Secretary-General, Dr Patrick Gomes, paid him a courtesy call to seek Nigeria's support.
READ: NANS calls on Federal government to upgrade medical facilities
"We are committed to the relationship. We will be represented at the upcoming meeting in Brussels.  We understand the historical antecedents and future plans of ACP.  We understand the importance of being part of the block.
"But, we are concerned with how do we give effect to increasing trade volumes?  These things are easier said than done.
"Ours is a reformist administration.  We want to undertake radical reform of our infrastructure, impact on our youth population and make Nigeria stronger through industrialisation, policy framework, economic diversification and others,'' he said.
Earlier, Gomes anchored on three strategic pillars which are:  Trade, investment services and industrialisation; science, technology, research and innovation and political dialogue.
In explaining  the three strategic pillars, he said ACP desired "investment cooperation between and among regions, taking advantage of growing population and South-South trade and economic cooperation.
"Others are strengthening institutional arrangement under Ministry of Agriculture and scaling up capacities, improving production capacity in agriculture and food security and policy measures to enhance financial security.
"Lastly, tapping into trade potentials of service sector and safeguarding ACP's position in U.K., given the BREXIT as the Prime Minister is looking at Global Britain''.