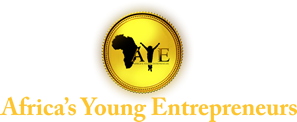 Season 2 of the reality TV show of Africa's Young Entrepreneurs (A.Y.E), the world's largest entrepreneurship network with over twelve million members, will start airing from this Sunday on key African TV stations and run for 13 weeks.
Over 25,000 applicants from all walks of life will pitch their business ideas to an international panel of judges including Mr. Stephen Read; International Business Coach, Zunaid Amod, Development Partner, Barclays; Raliat Oyetunde, Lead Consultant, Prinsult Global; Best Selling Author and Business Coach, Tiamara Williams and A.Y.E President Summy Smart Francis.
At the end of the contest, 500 brilliant African entrepreneurs will be empowered with grants, single digit interest loans, equipment, training and web business campaigns that will expose them to angel investors.
"This reality show will not follow the traditional knock out arrangement of other reality TV formats. Rather, we are featuring the most interesting and diverse entrepreneurs and will juxtapose this with the intrigue and excitement of the CIA (Caught in the act) segment where A.Y.E operatives go about their investigation on power bike, canoe, tricycle or any means necessary to establish the credibility of proposed ventures," said A.Y.E's Regional Manager, Joy Michael.
The 30-minute reality TV Show, its promoters averred, will serve a weekly menu of amazing ideas, startling facts, statistics and some interesting insights on the economics of Nigeria and Africa as a whole. The show which is brought to you by Fidelity Bank and supported by other key partners premiers this Sunday, October 1st at 6:00pm on DSTV Africa Magic Family, 8.30pm on TVC, 9pm on OneMusic and 10pm on Wazobia Max. It will run on Mondays at 10.30am on STV, Fridays at 6pm on NTA network, 9pm Play TV and Saturdays at 9.30pm on Rave TV.
The entrepreneurship network said it has since inception remained at the forefront of promoting private entrepreneurship, funding innovation and facilitating intra-trade amongst its members across Africa as a key solution for social-economic development.
Its core objective has been to empower budding entrepreneurs across Africa which ultimately creates job opportunities. A.Y.E also has the support of esteemed patrons such as, Dr. Christoffel Wiese, the majority shareholder Shoprite Holdings, former President Olusegun Obasanjo, Asiwaju Bola Ahmed Tinubu, Mrs. Folorunsho Alakija, Dr. Sam Jonah, Richard Maponya and others.

Load more