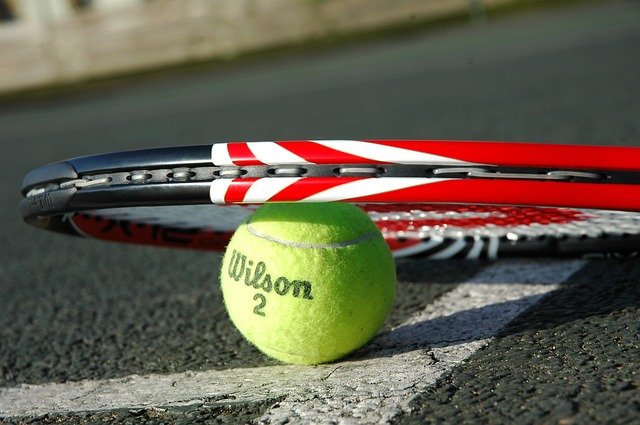 Competition began on Monday in the 17th Governor's Cup Lagos Tennis Championship at the Lagos Lawn Tennis Club at Onikan, with Abdul-Mumin Babalola and three other Nigerian players crashing out.
The News Agency of Nigeria (NAN) reports that the four Nigerian top players made an early exit in the men's singles first round of the Main Draw of Futures 5.
Babalola, who is a wild card entrant, lost 0-6 3-6 to Frenchman Johan-Sebastian Tatlot who is the number seven seed.
Unseeded Clifford Enoseregbe also lost to Andrew Watson, an unseeded player from UK, in two sets of 3-6 0-6.
Another top seed Nigerian player, Karim-Mohamed Maamoun, was defeated by unseeded Dutch player Stephan Fransen in two straight sets, losing 2-6 2-6.
On his part, Joseph Ubon retired after losing the first set 1-6 to unseeded Serbian Ilija Vucic.
Babalola later told NAN the game came in too quickly for him, and it was difficult for him to stop the slide after comprehending what was happening.
"I wasn't expecting this much rush in my first game. I came into the game late before I realised that I was losing,'' he said.
In the women's singles, unseeded Oyinlomo Quadri lost to a much-experienced Brenda Njuki of Sweden in two sets, 2-6, 0-6.
READ: Football Remains Critical Tool For Uniting Nigerians – Ambode
South Africa's Zoe Kruger defeated Ukraine's Oleksandra Piskun, in less than 40 minutes of play, winning 6-0 6-0 to qualify for the next round.
Austria's Melanie Klaffner also defeated Netherlands-based Nigerian, Sylvia Okafor, 6-0 6-0 to qualify to the next round.
NAN reports that players from 39 countries are participating in the competition, and will be fighting for International Tennis Federation (ITF) ranking points.
They also have the $50,000 prize money in the men and women categories to fight for.
Enrique Lopez-Perez of Spain is the top seed in the men's category, while Conny Perrin from Slovakia is the number one seed in the women's category.
The finals of the competition's first leg will hold on Saturday.

Load more