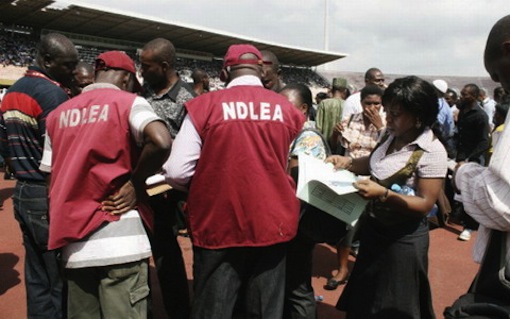 The National Drug Law Enforcement Agency (NDLEA) in Enugu has said that it will henceforth arrest and prosecute any patent medicine dealer who sells or stocks controlled drugs and stimulants in the state.
The NDLEA Commander in the state, Dr Anthony Ohanyere, said this in a seminar organised by the agency in conjunction with the National Association of Proprietors of Patent Medicine Dealers (NAPPMED) on Tuesday in Enugu.
Ohanyere said bay law, patent medicine dealers should not dispense controlled drugs and stimulants.
He said the agency had made it clear to all that it would arrest and prosecute any patent medicine dealer engaging in sales and distribution of controlled drugs as part of the NDLEA's national security mandate.
"Ignorance of the law is no excuse in law.
"However, we observed that there are a lot of ignorant patent medicine dealers, so, we need to come and be part of the seminar to make it clear even in local language that they should not sell, dispense or distribute controlled drugs and stimulants under any guise.
"NDLEA will not fail to do its work and ensure that henceforth anyone of them caught will not be speared; as the law will take its full course,'' he said.
The commander said that the dealers must sell only approved drugs as it was now a common knowledge people were now visiting patent medicine shops to get medication "at will and most of the time without doctor's prescription".
According to him, the NDLEA will soon start a massive combing of patent medicines shops in all nook and crannies of the state to ensure that people do not have access to controlled drugs and stimulants.
READ: N17.3m debts recovered in 9 months in Jigawa – NSCDC
"The easy and quick access to these controlled drugs and stimulants has tendencies to increase use of hard drugs among the residents, especially the youths,'' he said.
The President of NAPPMED in Enugu State, Chief Cyprian Ekpete, said that members of the association were highly enlightened on the need to be law abiding and carry out their businesses within the ambit of the law.
Ekpete noted that the NDLEA Commander had taken his time to enumerate the nature of controlled drugs and stimulants for every patent medicine dealers to know.
"With this sensitisation and enlightenment, anybody caught doing the wrong thing is just on his own and he or she should face the music alone.
"A word is enough for the wise and the law abiding among our members,'' he said.

Load more