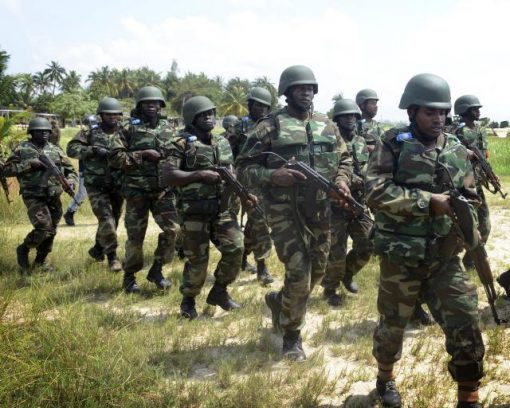 The Presidential Investigation Panel to Review Compliance of the Armed Forces with Human Rights Obligations and Rules of Engagement concluded its sittings in the South-East zone on Tuesday.
The News Agency of Nigeria (NAN) reports that the nine-member panel chaired by Justice Georgewill Biobele sat for two days in Enugu during which several alleged cases of military brutality were heard.
NAN further reports that most of the cases were from Rivers and Bayelsa states with some dating back to 2007.
Speaking during the closing ceremony, Biobele said that the panel would come up with nbiased recommendations that would be presented to the Federal Government.
He said that the commitment of the panel was for the peace and unity of the country.
"It has been an interesting time which ended peacefully in Enugu and we thank the military for their cooperation.
"We appreciate all the people that appeared from Port Harcourt, Yenegoa and Enugu as well as the Nigerian Navy and Air Force."
He said that the panel would proceed to Kaduna for the North-West zonal sitting and then to Lagos.
READ: Operation Crocodile Smile II Begins in South-South, South-West Friday
Biobele said that the final sitting of the panel would be in Abuja by the end of October, during which cases which were not heard from any part of the country would be entertained.
NAN further reports that the media was not allowed access to report the main hearing.
It would be recalled that the Federal Government inaugurated the panel to review extant rules of engagement applicable in the Armed Forces of Nigeria and the extent of compliance with them.
Part of the terms of reference of the panel was to also investigate alleged acts of violation on international humanitarian and human rights law under the Constitution of the country, Geneva Convention and other relevant laws.
The panel was also to investigate matters of conduct and discipline in the Armed Forces in local conflicts and insurgencies and recommend measures to prevent the violation of international humanitarian and human rights law in conflict situations.
Load more