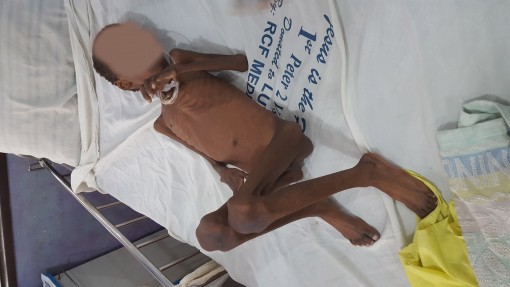 The House of Representatives on Wednesday urged the Federal Ministry of Health to declare a state of emergency on the menace of malnutrition in Nigeria especially the North-East.
The call followed a motion by Rep. Abubakar Amuda-Kannike (Kwara-APC) at plenary on Wednesday.
Moving the motion, Amuda-Kannike expressed concern over high rate of malnutrition in the North-East and other states across the federation.
He argued that malnutrition was a public health emergency which required due attention from the Federal Government, especially in funding.
READ: Monkey pox: Edo Govt to establish quarantine centre
"The ranking of Nigeria among countries with the highest malnutrition cases in the world with statistics by the United Nations suggests that 37 per cent of Nigerian children are stunted by acute malnutrition.
"This is with 20 per cent of them likely to die if urgent steps are not taken to address the issue," he said.
After debate on it, the motion was unanimously adopted by house when it was put to a voice vote by the Speaker of the House of Representatives, Mr Yakubu Dogara.
He, therefore, mandated the Committee on Healthcare Services to invite the Minister of Health to inform the committee of the ministry's efforts towards combating the menace and its challenges.
Dogora gave the committee three weeks to report back its findings.