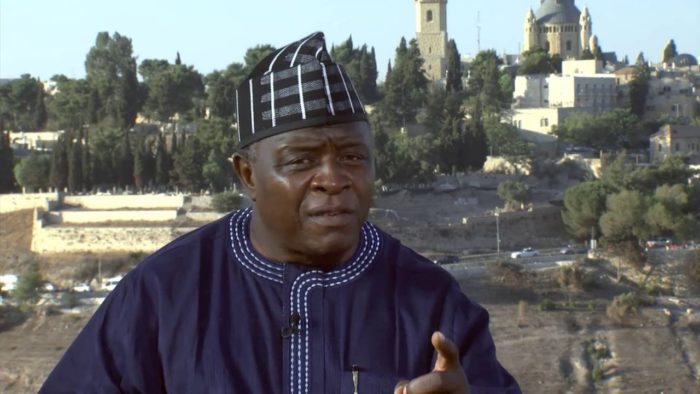 Rev. Tor Uja, Executive Secretary, Nigerian Christian Pilgrim Commission (NCPC) said on Friday that the nation needs a spiritual rebirth.
Rev. Uja made this remark at a meeting with states chairmen and secretaries of the Christian Pilgrim Welfare Board, ahead of the launch of the 2017 Christian Pilgrimage, in Abuja.
According to him, the major problem confronting Nigerians remain spiritual and lack of truth in the society.
Uja, while announcing that the 2017 pilgrimage for October/December would be launched on Nov.19, maintained that Nigeria was a blessed country among nations, which has made it an envy of other leaders of the world.
He said Nigeria had contributed to the development of other countries, especially in peacekeeping in Africa and other countries around the globe.
The NCPC boss maintained that with all the resources that God had blessed the country with, it was time to stop depending on the government.
He said it was possible for pilgrims to do mighty things for the country through pilgrimage, adding that the Church has a voice and role to play in this nation.
"We need to invest in our people in all ramification to be able to develop our country and this can only be achieved through pilgrimage.
"Our leaders in Churches and politicians should also see it as a priority to sponsor Nigerians to go on pilgrimage to pray for our dear nation.
"A country like Nigeria needs a spiritual rebirth. I do not believe Nigeria does have the kind of problem people are clamouring we have.
"It is time for church leaders to arise and pray for the healing of this nation; the greatness of Nigeria is in its people.
"The church needs to think of how to invest its strength in bringing back the glory of the country,'' he said.
Uja urged the leaders to sensitise and encourage people on the essence of Christian pilgrimage, adding that it transcends beyond the spiritual and helps in building nationalistic spirit.
The helmsman explained that pilgrimage helps in work ethics and encourages the development of productive capacity through skills acquisition, especially for the youths.
He gave an assurance that the commission would work tirelessly to ensure a more successful pilgrimage in 2017.
Earlier, Rev. Isaiah Magaji, Chairman Conference of States of all the chairmen and Secretaries of states Christian Pilgrim Welfare Board (CPWBs) thanked NCPC for putting together such a wonderful meeting.
According to him, it is a big achievement for NCPC to have brought everyone that is involved in Christian pilgrimage in Nigeria to set the house for the launch of 2017 pilgrimage.
He stated that the starting up of this year's pilgrimage would be on a very serious rate.
He said, "This year's pilgrimage exercise will be a great success''.
The Chairman, who is also the Chairman of Taraba State Christian Pilgrim Welfare Board, described the conference as a family meeting of stakeholders in pilgrimage business.
"It would be recalled that NCPC inaugurated the 2016 pilgrimage in Yola and 2017 would be in Gombe,'' he said.

Load more