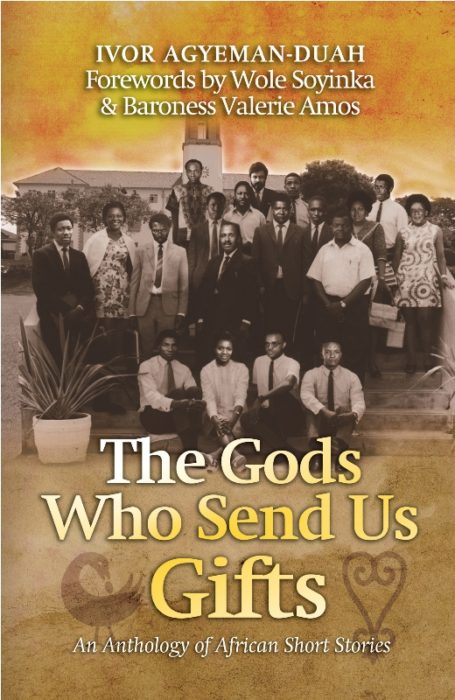 By Robert Gates, London
African writers-novelists, playwrights, poets and their readers as well as art critics and historians would gather in the United Kingdom's School of Oriental and African Studies (SOAS) on October 28. It is to remember an event in 1962 that is said to have partly defined 'modern' Africa literary awareness.
Fifty-five years ago, Chinua Achebe, riding on the fame of Things Fall Apart together with other Nigerian playwrights and poets that included Wole Soyinka, JP Clark, Christopher Okigbo (who would die in the Biafra War) and others from West Africa- Kofi Awoonor, Cameron Duodu, Frances Ademola met in Kampala, Uganda. It was to be in communion with their kindred who had also travelled from East and South Africa : Ngugiwa Thiong'o, Ali Mazrui, Dennis Brutus, Lewis Nkosi, Es' kia Mphahlele. From the Diaspora the African-American, Langston Hughes and the Indian- Africanist and founder of Transition– Rajat Neogy.
They and others unnamed, were in their early 30s and over-creative. The gathering that came to be known as the Conference of African Writers of English Expression or Makerere Conference of Literature would also focus on apartheid and what these writers thought they could do to dismantle it. What united them including the non-Africans but Africanists, the Jewish literary scholar, Ulli Beier and the English, Gerald Moore was their love of Africa. It was at this conference that Okigbo said he wrote his poetry for poets and Soyinka would invent the lyrical phrase: A tiger does not proclaim his tigritude.
Few decades after, many of those present and absent at the conference were on global stage. Achebe would become the best-known African novelist of his time, Soyinka would be the first African to win the Nobel Prize for Literature and others including Ngugi, AyiKwei Armah, Flora Nwapa, Zulu Sofola, Mabel Segun and Efua Sutherland- laureates of other literary significance. It was not the conference itself that would generate this but the rarity of that togetherness.
It was in 2014 after he had co-edited Crucible of the Ages : Essays in Honour of Wole Soyinka at 80(Ibadan) and in Europe as Essays in Honour of Wole Soyinka at 80 (Ayebia Clarke, Oxfordshire) which was jointly launched in Accra by Presidents Paul Kagame, John Mahama and presided over by the former Commonwealth Secretary-General, Chief Emeka Anyaoku that, Ivor Agyeman-Duah decided to co-direct a 55th anniversary of that historic conference.
"I did not know the dimension of that thought except it has now turned into an international recollection" he said in his current form as a Visiting Associate Professor and Director of the Wole Soyinka Foundation at the University of Johannesburg (UJ).
The London remembrance would be followed by one in Kigali, Rwanda on November 15 and on November 21 at the Chinua Achebe Auditorium at the University of Johannesburg, South Africa to Lusaka in Zambia, before it gets to Accra, Ghana in January 2018.
When a year ago, he wrote the proposal for SOAS and it got accepted after discussions with Angelica Baschiera, the Italian and Swahili specialist of SOAS's Centre of African Studies,Afrikult got on board. Later approval came from Baroness Valerie Amos the School's director previously leader of the British House of Lords.
"That was positive as it also meant the London budget would be covered by this great institution that has for a century invested in the affairs of Africa, Middle East and Asia" Agyeman-Duah says of his alma mater.
The day itself would, after the keynote speech by the Nobel laureate Prof. Soyinka, reflect on aspects of contemporary African literature. Time would also be devoted to the memory of twoleading writers who passed on this year in London and the United States: the Nigerian, Buchi Emecheta, author of Joys of Motherhood and The Bride Price and AbiolaIrele the undisputed literary scholar and critic of especially Francophone literature. There would also be Christopher Okigbo, Efua Sutherland and Achebe to remember through poetry readings including from the executive secretary of the Pan African Writers Association, Atukwei Okai from Accra.
The highlight of the day's programme would however be the launch of The Gods Who Send Us Gifts: An Anthology of African Short Stories which Agyeman-Duah has edited. The 300-page book published by Ayebia Clarke would also be published in East Africa as, I Was Hungry and You Fed Me.
Dedicated to the departed and survivors of the 1962 Conference, it is by some of the major award-winning writers of the continent (and from seventeen countries). Among them the novelist of Noma award-winning, The Cry of Winnie Mandela who is also Chancellor of UJNjabulo Ndebele, distinguished playwright Ama Ata Aidoo,  Tsitsi Dangaremba, Sefi Atta, Ogochukwu Promise, Zukiswa Wanner of South Africa, Boubacar Boris Diop of Senegal and Monica Arac de Nyeko of Uganda. New voices include Mary Ashun from Ghana, Rwanda, Botswana, Burundi and the Democratic Republic of Congo. The anthology's three forewords are from Soyinka, Baroness Amos and the Botswana –South African literary theorist of UJ, Pinkie Mekgwe.
It is the second anthology (of an anticipated trilogy) by the editor who is also a short story writer. The first one, All the Good Things Around Us(2016) had contributors that included- Chika Unigwe, Ogochukwu Promise and Chimamanda Ngozi Adichie (Nigeria), Tope Folarin living in the US, Yvonne Adhiambo Owuor( Kenya), Ellen Banda-Aaku (Zambia), a lead story from Ama Ata Aidoo and a Ben Okri poem-prologue. It was adopted by SOAS for an international workshop last year for participants from 14 countries in London as part of the School's centenary celebrations. It was also used by major reading clubs last month in Edmonton and the University of Alberta in Canada.
The Kenyan Daily Nation wrote of it: "The language, style and literary substance of the book make it one of the greatest anthologies of African stories in the recent past."
As we devour the second of the anticipated trilogy, Agyeman-Duah looks perpetually engaged in creations. Together with Pinkie Mekgwe, they are  collaborating as curators and editors with the Nelson Mandela Foundation in Johannesburg on,This Presence is from the Departed Past, a literary anthology of voice and word with some Nobel laureates, philosophers, ethicists and writers from parts of the world to mark the centenary of Nelson Mandela's birth next year.
The Gods Who Send Us Gifts
This anthology marks the 55th anniversary of the 1962 historic Makerere Conference of African Literature in Uganda – an event which brought together post-independence writers, many of whom would play major roles in defining Africa's literary history. And to mark that significant milestone with an anthology of the next generation of African writers from over twenty countries – Anglophone and Francophone and from countries often absent in such celebrations such as: Botswana, Burundi, Rwanda, Senegal, the Democratic Republic of Congo and Zambia, is worthy of history.
–Baroness Valerie Amos, Director, School of Oriental and African Studies (SOAS), London.
Contributors
Wole Soyinka
(Nigeria)
Baroness Valerie Amos
(UK)
Pinkie Mekgwe
(Botswana/South Africa)
Gravisearch
Ama Ata Aidoo
(Ghana)
The Conference
Sefi Atta
(Nigeria/US)
What Could the Matter Be?
Ogochukwu Promise
(Nigeria)
The Good Ones
Ivor Agyeman-Duah
(Ghana)
Good Night, Prince Koroma!
Boubacar Boris Diop
(Senegal)
Upon This Handful of Soil
Zukiswa Wanner
(South Africa-Kenya)
African Connection
Mary Ashun
(Ghana)
Death of a Son
Njabulo S. Ndebele
(South Africa)
The Proposal
Louise Umutoni
(Rwanda)
Recipe for Escape
Lionel Ntasano
(Burundi)
Grasshopper Redness
Monica Arac de Nyeko
(Uganda)
The Brick
Tsitsi Dangarembga
(Zimbabwe)
In the House of Mitego
Bwesigye Bwa Mwesigire
(Uganda)
The Lady, the Dreamer and the Blesser
Mukula Chipanta
(Zambia)
A Woman is Her Hands
Wame Molefhe
(Botswana)
The Desolate Altar
Kafula Mwila
(Zambia)
A Labour of Love and Hate
Richard Ali A Mutu
(Democratic Republic of Congo)
Damn the Receipt
Maliya Mzyece Silio
(Zambia)
Load more