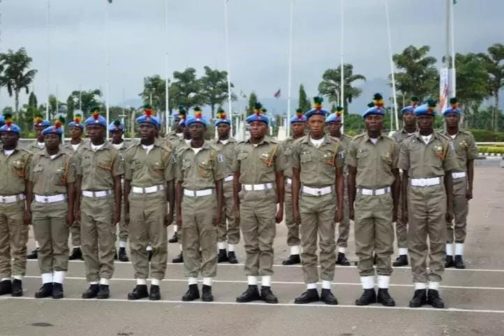 The Federal High Court, Abuja, has ordered the Nigeria Police to pay N12.5 million to the Peace Corps of Nigeria as compensation for unlawful arrest and detention of its officials.
The court also ordered the Police to unseal the headquarters of the corps in Abuja, which was sealed since Feb. 28, when Police invaded the premises during the official inauguration of the building.
Justice Gabriel Kolawale gave the order on Thursday when he delivered judgment in a fundamental human rights suit instituted by the corps against the Police and five others.
The judge held that the Police and the other security agents involved in the seal of the Peace Corps premises acted outside their statutory powers.
Kolawale said that the Police and other security agents had statutory powers to make arrest and detain people, but that such powers must be exercised within the ambits of the law.
He held that the Police failed to establish that the Peace Corps officials committed a crime before they arrested and detained them.
The judge further said that the allegations by the Police and other respondents that the Peace Corps was engaging in military and paramilitary training was not sufficiently established before him to justify their unlawful action.
According to the judge, the allegation of extortion of money and the alleged threat to national security made against the Peace Corps officials was not backed with any document from the victims.
He also faulted the claim by the Police that it invaded the Peace Corps house based on intelligence report.
He described the claim as amorphous as there was no evidence before the court to justify it.
The judge held that the Peace Corps, as a lawfully registered organisation, was entitled to own movable and immovable property and that under no circumstance should any security agent deny the corps this right.
He therefore ordered the Police to pay N12.5 million to the Peace Corps officials in order to appease them for the harassment and intimidation they suffered when they were unlawfully arrested and detained.
He also ordered that the headquarters of the corps, sealed in the last nine months be unsealed.
The judge further ordered that no attempt should be made by any of the respondents to frustrate officials of the Peace Corps from accessing the building to carry out their duties.
The corps in March, instituted the suit against the Police, the Inspector-General of Police and the National Security Adviser.
Other respondents in the suit were the Department of State Security Services and its Director-General and the Attorney-General of the Federation.
The corps was asking the court for an order directing the respondents to pay N2 billion as compensation for its officials who were injured during the invasion of its premises.
The compensation was also a remedy to the violation of their fundamental rights which the corps said was violated by their arrest and detention without a valid court order.