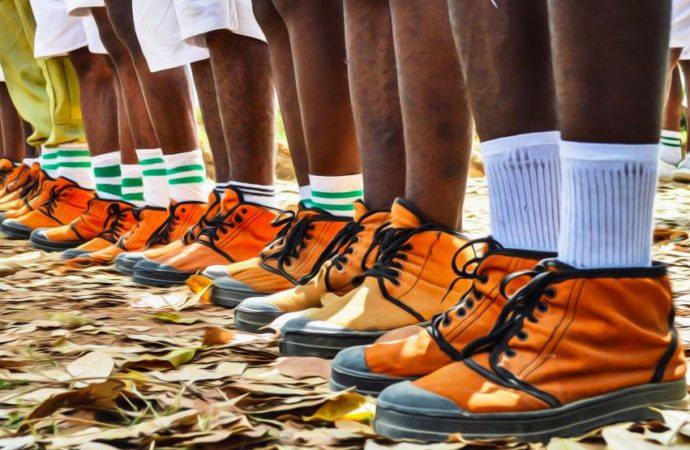 A Non-Governmental Organisation, Devatop Centre for Africa Development, has collaborated with U.S. Embassy in Nigeria to train 45 National Youth Service Corps (NYSC) members on the role of young people in combating human trafficking.
The founder of the organisation, Mr Joseph Osuigwe, said on Thursday in Abuja during training on "Anti-Human Trafficking Advocacy Training for Corps Members that the 45 corps members were selected from the six area councils of the Federal Capital Territory and Kogi.
Osuigwe said the training was to equip young people as advocates and empower them to carry out community projects to combat the menace.
He noted that the U.S. Embassy in Nigeria was partnering with the NGO to harness the potential of youths in the country toward curtailing human trafficking and other human rights issues.
He explained that the training would also equip participants on how to identify human trafficking cases, dangers of trafficking and how to identify traffickers, as well as the victims.
He said that the NYSC members would assist in proffering solution to the problem in Nigeria and even globally.
Osuigwe noted that the trainees would also be taught on the need to engage stakeholders in combating human trafficking and dangers of domestic violence, child trafficking and abuse, as well as organ harvesting.
He explained that human organ harvesting was a reality in many parts of the world where patients' were sedated on a surgeon's table and their organs removed without their consent.
He pointed out that after the training, each corps member would be given materials to work with in local communities and to observe and report incidences of human trafficking, abuse, domestic violence, among others.
According to him, the organisation has partnered with United Nations Office for Drugs and Crimes (UNODC), National Agency for Prohibition of Trafficking in Persons (NAPTIP), as well as National Human Rights Commission (NHRC) to train more than 5000 women and young people on ways of combating human trafficking.
The NGO focuses on combating human trafficking, Gender Based Violence and equipping young people to be agents of national development.
Load more