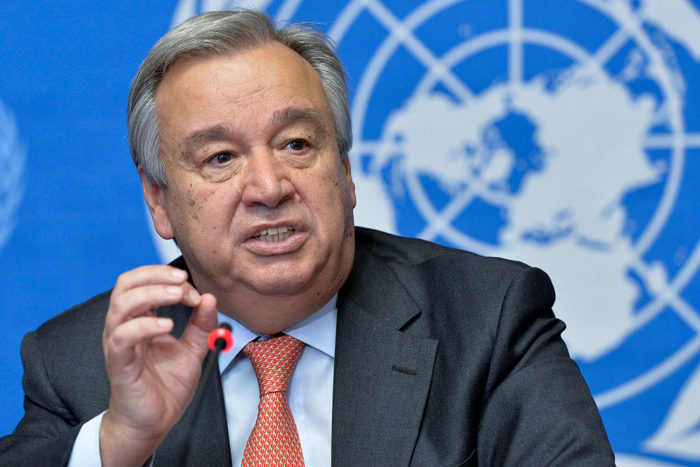 UN Secretary-General Antonio Guterres declared the political situation in Lebanon "a matter of great concern'' amid questions surrounding the resignation of Lebanese Prime Minister Saad Hariri from Saudi Arabia.
"What we want is for peace to be preserved in Lebanon. It is essential that no new conflict erupts in the region. It could have devastating consequences,'' he told reporters at the United Nations in New York.
Guterres also called for the preservation of unity and stability in Lebanon and for the country's institutions to continue to function.
"We are indeed very worried and we hope we won't see an escalation in the region that won't have tragic consequences,'' he said.