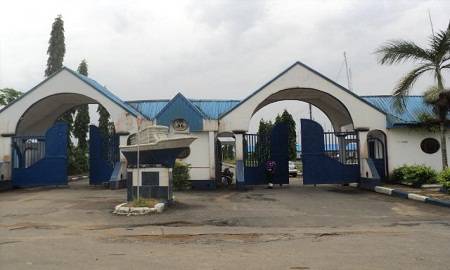 The Federal Government has approved an increase of N5 billion as take-off grant for the Maritime University, Okerenkoko, Delta, from N2 billion earlier announced.
The Minister of Niger Delta Affairs, Pastor Usani Uguru Usani, made this disclosure in a statement on Saturday in Abuja.
Usani said the presidential approval for the N5 billion budget allocation was based on the recommendation of a committee in the Ministry of Education tasked with the activation of the university.
The Minister disclosed that President Muhammadu Buhari had also approved an immediate release of N1 billion to the university to support essential infrastructure works and staff recruitment.
He said the N1 billion that would be released is separate from the N5 billion allocated in the 2018 budget submitted to the National Assembly.
He added that the Maritime University authorities had commenced the process of recruiting staff with advert placements published in the dailies, blogs and other online outlets.
The minister said that under the new vision for the Niger Delta, which followed the President's meeting with the Pan Niger Delta Forum (PANDEF) leaders in Nov. 2016.
He said Vice President Yemi Osinbajo (SAN), was delegated to undertake a tour of the oil producing communities and the issue of the take-off of the Maritime University was one of the major requests tabled before the Federal Government.
The Vice-Chancellor of the University, Prof. Ongoebi Otebu, said that the institution has the potentials to be one of the best in the world.
Otebu disclosed that the university was one among other newly established Higher institution of learning constituting one the milestones of the immediate past Administration led by President Goodluck Jonathan.
The University has commenced full academic activities in Sept 2017.

Load more