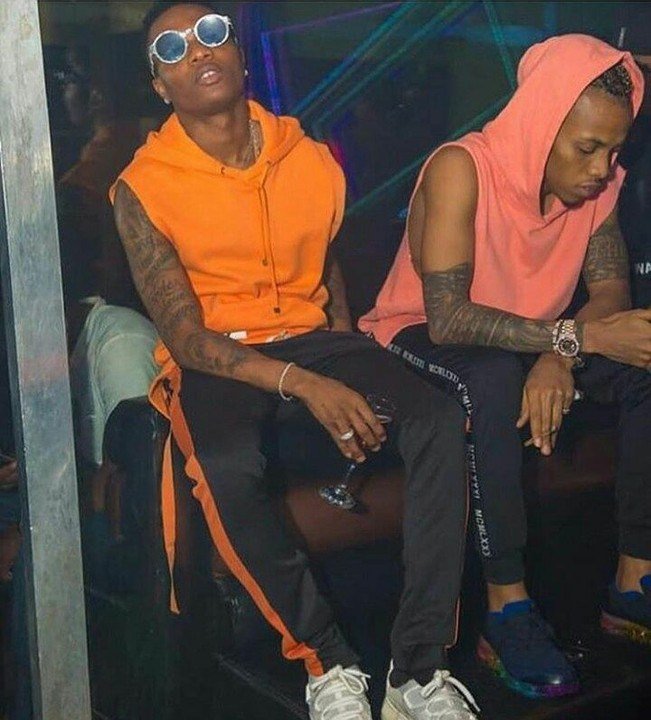 Some weeks ago, Nigerian pop stars Tekno and Wizkid were involved in a mild social media spat following the latter's continuous 'beef ' with Davido.
Tekno is believed to be on Davido's side so it was a relief to see him and Wizkid together during Felabration. Soon enough, Tekno announced that he was dropping a single with Wizkid- to the delight of fans who expected nothing less than a massive hit record that would bring the year to a banging close.
What else could a Tekno and Wizkid alliance possibly yield? Tekno has mastered the art of providing superstars with instrumentals and guidance that birth instant hits.
Ice Prince's 'Boss' and Davido's 'IF' are all a product of the golden boy's production prowess; not to mention his ability to bounce and lace his moderate vocals on groovy instrumentals that yield ultimate lamba's. Wizkid, on the other hand, has a reputation for making heads turn; making club hits come very easy to the star boy and a look at his discography tells it all.
Two weeks later, Tekno drops the long awaited song 'Mama' featuring Wizkid and it is nothing like what was expected.
Instead of serving us with something for the speakers and dance floor, the duo aimed for a record that would minister to our soul; motivate a hustler and help keep our heads up through the hassle of finding our dreams – something like Wizkid's Ojuelegba.
Mama is a slow tempo urban highlife groove that accommodated their 'from nothing to something' stories.
Tekno reminisced; 'I no get money when I come Lagos, na my dream and my hustle and i thank Jesus. My story go inspire you but e no mean say you no go struggle o'.
While Wizkid opened his verse with a liner from his infamous Ojuelegba; 'I swear say for Ojuelegba, them know my story then when i dey for zanga, swear say them know my story'.
Such a great attempt – only that they lacked the chemistry for soul music. Both Tekno and Wizkid aren't also great lyricists so yes the song was also lyrically starved.
One has to applaud them for making an effort to penetrate our hearts, but they should have played to their strengths by blessing our speakers and dance floor with a record for the festive season. Their attempt is well acknowledged but universe just didn't align for a 'Mama'.
The pop stars should have aimed for a heavy pop record.