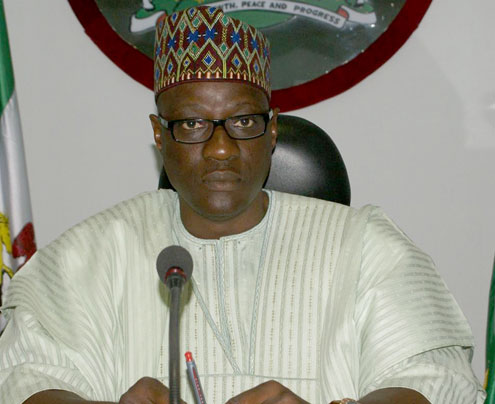 The Kwara Government has disbursed over N1 billion to 500 smallholder farmers and 40 commercial farmers to boost agriculture and food security in the state.
Gov. Abdulfatah Ahmed of Kwara made this known on Monday in Ilorin, while speaking at the 2nd Harmony Agriculture International Fair (HAGIF).
He said that the government had also provided 2,550 hectares of land for smallholder farmers in the state.
He also said that 381 kilometres of rural roads would be rehabilitated in 2018 under the Rural Access and Agricultural Marketing Project (RAAMP), in partnership with the World Bank and the Federal Government.
Ahmed described the Off-Takers Demand Driving Agriculture (ODDA) Scheme as an empowerment programme that was initiated to drive employment, boost food production and diversify the state's economy.
He said that the objective of the scheme was to match farmers with off-takers who would purchase the harvested produce directly from the farmers
The governor said that his administration had, over their years, embarked on various intervention programmes, which were aimed at provoking the people's attitudinal change towards agriculture in the state.
Ahmed listed such intervention programmes as the Back to Farm programme, the Youth Farm Centre and the ODDA Scheme, among others.
He said that the programmes were part of the commercial agriculture initiative of his administration.
"ODDA is designed to build an agribusiness ecosystem that will reduce food importation, enhance foreign exchange and more importantly, create sustainable livelihoods for our people, especially youths and women," he added.
Ahmed said that by the coming harvest season, the state would witness the emergence of a new generation of prosperous youth farmers.
According to him, HAGIF has a symbiotic relationship with the ODDA scheme through its agribusiness division.
Earlier, the Chairman of Harmony Holdings, Prof. Halidu Abubakar, said that the financial support which the state government gave to the company had enabled it to give out loans to over 100 cooperative societies and 1,000 farmers.
He said that the goal of the company was to complement the efforts, policies and programmes of the state government in its agricultural transformation agenda.

Load more