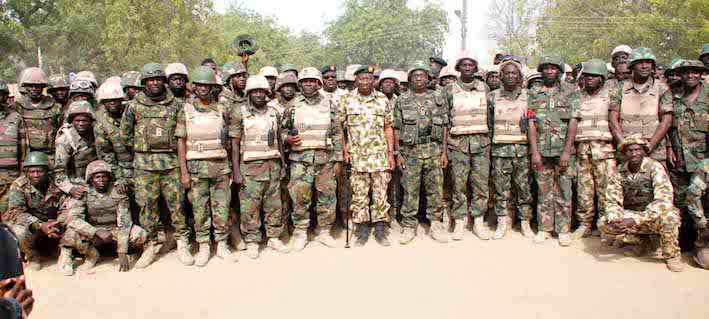 The Republic of Benin has deployed 150 soldiers to the Multinational Joint Task Force (MNJTF), to fight Boko Haram insurgents in the Lake Chad region, an official has disclosed.
Col. Mustapha Anka, the Chief Military Public Information Officer of the Force, made the disclosure in a statement he issued on Thursday in Maidurguri.
Anka said that the troops comprised eight officers and 142 soldiers, adding that the contingent had arrived MNJTF's headquarters, Farcha Camp, Ndjamena, Chad.
He quoted the Force Commander, Maj.-Gen. Lucky Irabor, as urging the troops to be good ambassadors of their country.
Irabor, however, admonished the troops to be law-abiding, disciplined and display a high sense of professionalism in the discharge of their duties.
"Gen. Irabor reminded the troops of their tasks, which involve garrison duties for the MNJTF.
"The commander thanked the President of the Benin Republic, Patrice Talon, the government and good people of the republic for their unflinching support in the fight against terrorism and insurgency in the Lake Chad region,'' he said.
Benin is the fifth West African country to join the MNJTF, beside Nigeria, Niger, Cameroon and Chad.