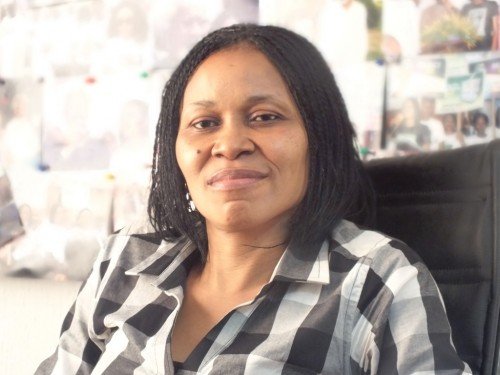 Some human rights' activists and politicians have commended the people of Anambra for making its Nov. 18 governorship election successful despite threats by the proscribed Indigenous People of Biafra (IPOB).
They, in separate interviews, that the large turnout of voters signified democracy and patriotism at work.
The Secretary-General of Inter-Party Advisory Council, Mr Shola Omolola, said that the people exhibited a high level of intelligence toward the election.
"The turnout of voters in the election simply implies that the voters are wiser and smarter than they were before; they believe in democracy and want it to grow.
"They also know that IPOB cannot represent the government,'' Omolola said.
Also, Mr Dennis Aghanya, the Secretary-General, Anti-Corruption and Research-Based Data Initiative, said the turnout was a testimony that the Igbos were well cultured.
"The large turnout of voters at the governorship election is a clear testimony that the Igbo people are very sophisticated and will not want to be dragged into the mud by the activities of IPOB.
"Government should by this success, therefore, not generalise that the Igbos are not in support of the "Nigeria Project ''
"Some of the Igbos may not be fans of the APC as a political party but they are supportive of the giant programmes of Mr President.
"They know that these are efforts by the president to put the country back on the right path,'' Aghanya said.
He congratulated the people of Anambra, who made the election a success, saying that he hoped the people's choice would be respected.
The Deputy Chairman, Peoples Democratic Party, Lagos State, Chief Ola Apena, commended the massive turnout of voters in the Anambra election.
Apena said that it meant that majority of the South-Easterners were not on the same page with IPOB.
He said: "Probably they are not in total support of the IPOB style of going about addressing the issue of marginalisation of the region''.
Mr Ehiz Omohuale, the Lagos State Chairman, Civil Liberty Organisation, urged Nigerians to toe the path of voters in Anambra and replicate same in 2019 Elections.
"This feat (huge turnout) should be replicated by all Nigerians in 2019 so that we can massively vote in better people.
"It is also a big plus to the security in the South- East region as the indigenes are gradually ignoring the voice of dissension,'' Omokhuale said.
Dr Joe Okei-Odumakin, President, Women Arise for Change Initiative, said the turnout of voters meant that voters knew the importance of choosing choice leaders.
"What it means is that people do not want to miss the opportunity to choose their leaders, and that should inform the tactics of agitators,'' Okei-Odumakin said.
Load more