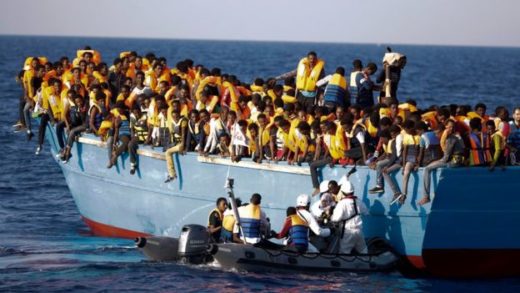 The Nigerian Government on Thursday signed an agreement with the German Federal Enterprise for International Cooperation (GIZ) to set up a Centre for Jobs, Migration and Reintegration in the country.
Mr Bolaji Adebiyi, the Permanent Secretary, Ministry of Labour and Employment, said at the signing ceremony in Abuja that the move was aimed at confront the issue of migration as well as the re-integration of voluntary returnees.
"This is because several youths have lost their lives in the process of migrating to Europe through Libya among other dangerous routes.
"The issue of irregular migration has become a very worrisome issue of concern to the Federal Government of Nigeria.
"It is really timely that we are making efforts, through this partnership, to address irregular migration and re-integration of voluntary returnees."
READ: Saudi Arabia to begin issuance of tourist visas
Adebiyi strongly conveyed the willingness of the government to successfuly implement the agreement.
"We are strongly committed in terms of implementation and we will offer whatever it takes to ensure the successful implementation of this agreement," the permanent secretary said.
Earlier, the GIZ Country Director, Dr Thomas Kirsch,, commended the Federal Government on the partnership.
Kirsch said that the partnership would promote regular migration and support voluntary returnees in the areas of social and economic re-integration.
He also added that the partnership was aimed at supporting the efforts of the Federal Government at curbing and discouraging irregular migration.