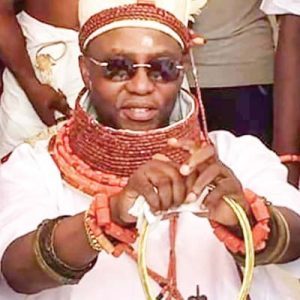 His Royal Highness, Omo N' Oba N' Edo Uku Akpolokpolo Oba Ewuare II, has appealed to South African Government to take measures to end hostility toward Nigerians in that country.
Many Nigerians have been killed extra-judicially in South Africa in recent times.
The Oba of Benin made the call at a reception and Cultural display held in his honour by Edo indigenes residing in Abuja on Saturday.
He said that Nigeria contributed a lot for South Africa to be freed from apartheid, as well as helped Angola.
According to him, we are sad that Nigerians are constantly being bombarded with hostility and aggression.
"We appeal to South African Government to do its best to stamp out hostility toward Nigerians as the country played a great role in the fight against apartheid, so that Nigerians can live in peace in their country.
"This will enable Nigerians to reap what they sowed in other African countries.''
The Oba also emphasised the need to uphold the Edo culture and value system.
"I want you to please uphold your culture very high, hold our value system seriously and do not let anybody destroy it because that is the identity we have.
"Anywhere you go, their culture is very important to them, so let us not import other people's culture from foreign land to supersede our own. That is why I try to encourage the use of indigenous language in the home.
"That is why I also want to encourage the re-introduction of Edo language in schools and it is worrisome that history is not taught in our schools.''
He urged Edo indigenes in Abuja to do their best to uphold the unity of the country.
"I want to plead with all indigenes of Edo in Abuja to do their best to keep operate within the law, abide by the rules and regulation of the country and try not to find a way to use shortcut to breach established regulations in whatever you are doing.
"We will be praying that you succeed in whatever legitimate activities you lay your hands on.''
The Edo monarch also thanked President Muhammadu Buhari for receiving him at the Villa and also for the support he accorded him during and after his coronation.
The Governor of Edo State, Godwin Obaseki said that the position of the Omo N' Oba N' Edo Uku Akpolokpolo Oba Ewuare II was sacrosanct.
According to him, the Oba's responsibility is not only to preserve the tradition and culture of the people of great Benin Kingdom, but to also ensure that peace, harmony, and justice prevail among his subjects.
The governor, who was represented by Mr Festus Osaigbovo, the Director-General, Edo Liaison Office, Abuja, said that the Oba upon ascending the throne, ensured that there was peace and justice in the land.
"Permit me to mention that in the past one year of my administration, the state has been relatively peaceful.
"A lot has been achieved owing much to the tremendous support and cordial relationship with the Oba's palace.''
Also speaking, the former Governor of Edo State, Adams Oshiomhole expressed delight that the Oba had built on the enviable foundation laid by his forefathers.
"Those of us who have watched your actions, your pronouncement, your styles and your carriage are proud to have you as our paramount traditional ruler.
"By your title, you are the Oba of Benin but in truth you are the Royal Father of Edo.
"We are proud of our father, we are respected because of our intelligence, creativity and because of our resourcefulness, Edo man will never take second.
"This is why our Oba is number one.''
Mr Dickson Omoregie, the Chairman of Edo community in Abuja, solicited the permission of the Oba of Benin to erect a Bini House for the display of artefacts of the rich cultural heritage of the Kingdom.
According to him, this will accommodate the Benin Cultural artefacts for local and international viewership, to be unveiled by the President and witnessed by other Heads of State.