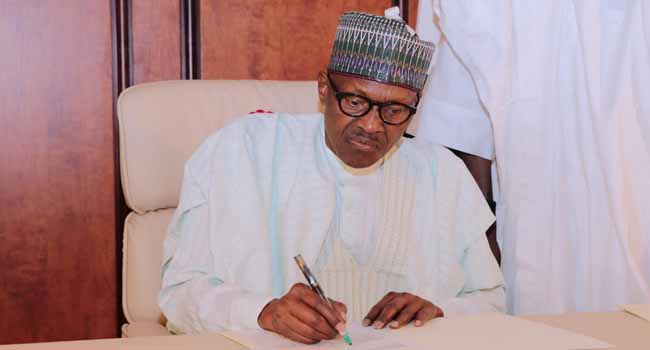 Nigeria's President, Muhammadu Buhari on Monday ordered the Ministers of Finance and Budgets and National Planning to begin process of the payment of the remaining Paris Club Refund to governors.
Buhari, in one of his twitter handle @Presidency Nigeria directed the Finance Minister, Kemi Adeosun and the Budget and National Planning, Udoma Udo Udoma and the Central Bank Governor, Godwin Emefiele to commence negotiations with the Governors Forum to enable payment of outstanding Paris and London Club refunds before the end of the year.
Buhari, who met with governors on Monday in Aso Rock is believed to have taken the decision after an agreement with the governors.
The meeting with the governors delved into areas of the nation's economy, workers' welfare, Federal-State relations, among others.