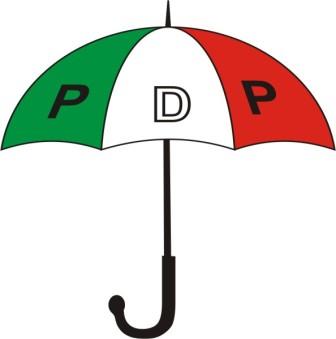 The Lagos Chapter of the Peoples Democratic Party (PDP) has elected as its Chairman, Mr Moshood Salvador, a factional Chairman of the chapter.
Salvador and other executives of the chapter were elected at a closed-door congress held at the King Seliat Hotel, Jibowu, Yaba, Lagos.
The list of the new executives was made available to NAN on Monday by the state Publicity Secretary, Mr Taofik Gani.
Gani said that all the state officers emerged by consensus of party leaders.
The other officers are: Alhaji Hassan Waliu, Deputy Chairman; Prince Muiz Dosunmu, Secretary; Mr Kunle Okunola, Organising Secretary; Mr Niyi Adams, Youth Leader; Mrs Shola Oladehinbo, Women Leader; and Mr Taofik Gani, Publicity secretary.
Gani said that members of the state Congress Committee met with leaders of the party in the state and arrived at the consensus.
He said that the five-member committee was headed by Chief Dubem Onyia.
According to Gani, notable leaders at the congress include Sen. Adeseye Ogunlewe, Sen. Kofo Bucknor-Akerele, Capt. Tunji Shelle, Mr Jimi Agbaje and Otunba Segun Adewale.
He said that the others included PDP House of Representatives members from the state and the only PDP member of the Lagos Assembly.
"By this consensus, we have concluded our state congress, and in the absence of any appeal resorting to any cancellation, the state PDP executive is set up with official powers to manage the party,'' he said.
However, in an interview with NAN, Mr Segun Adewale, a former factional Chairman of the chapter, told NAN that he did not support the process by which the state executives emerged.
According to him, the position of the chairman was unilaterally decided by one leader.
"I and the House of Representative members were against it, but for peace to reign, we allowed them to have their way as usual.
"I don't see how election can be won by selecting who and who get positions on the basis of who is your leader, without considering your ability, electoral value, education, managerial expertise.
"Positions were shared based on sentiments and loyalty.
"Real congress will bring an end to political hegemony and a paradigm shift in the political narratives of Lagos State because vibrant, young, grassroots leaders will emerge through credible congress,'' Adewale said.
The chapter's Caretaker Committee Chairman, Chief Babatunde Solanke, died few weeks ago after slumping in a hotel in Ikeja.
The deceased had scheduled a meeting with some chieftains of the party in the state on the fateful day.
Solanke's death led to postponement of local government and state congresses of the chapter .